The unimaginable majesty of the Arctic, a vast ice-encrusted ocean ringed by islands, casts a spell on all who visit. Many of our clients are drawn back time after time to visit different areas. We offer a variety of voyages, some geared towards active exploration with walking, kayaking or skiing, others for those who want a more leisurely pace in comfortable vessels. Whichever you choose, the memories of this dramatic wilderness will stay with you always.
Our voyages to the Arctic include Arctic Norway where several itineraries are based around Spitsbergen (Svalbard), East Greenland, Iceland, the Scottish Islands, the Russian Far East, the Canadian Arctic and the High Arctic.
The descriptions in the following itineraries are a guideline only, since the routes taken and the landings made will be dependent on ice and weather conditions. We are happy to supply you with more detailed descriptions, day-by-day itineraries and reports of similar voyages in previous years on request.
Where activities are available on certain voyages they are shown here. These are optional, for which a supplement is usually payable.
New for 2022 and beyond
Many voyages are subject to early booking offers which vary from ship to ship, are time sensitive and can change without warning. Please contact us to find out more.
Ocean Endeavour explores remote Scotland on her Scotland Slowly voyage from Glasgow to Aberdeen in June 2023.
Visit Canada's remote Arctic with Ultramarine in August 2022. This rare itinerary is intent on visiting Ellesmere and Axel Heiberg Islands and onboard helicopters will aim to fly you up to explore the Devon Ice Cap.
Join Spirit of Enderby in Chukotka at the annual July Regatta and Festival  – for her 19 day voyage in July 2022  Where Russia's Day Begins
Sea Spirit operates out of Portsmouth on her British Isles voyage in May 2022
Hondius sails Aberdeen to Spitsbergen via Jan Mayen in May 2022
Greg Mortimer circumnavigates Ireland concentrating on the enchanting West Coast in May 2022
Combine the Kuril Islands with Japan on Greg Mortimer in August/September 2022
Greg Mortimer travels right around the southern coast of Greenland on her Greenland Odyssey voyage in August 2022.
"As we slid into Hornsund, a glorious deep fjord, the reflections of the majestic snow peaks glimmered on the icy waters and the only sound was the mewing of kittiwakes and the crunching of keel against iceberg… Later we made an unforgettable shore landing and strolled among glorious purple saxifrage, orange lichen and boulder-strewn mossy turf to explore the bird cliffs, frenetic with noise. Our ship had a ghostly aura as she lay quietly in the bay, snow, blue sky and thin layers of drifting mist all around".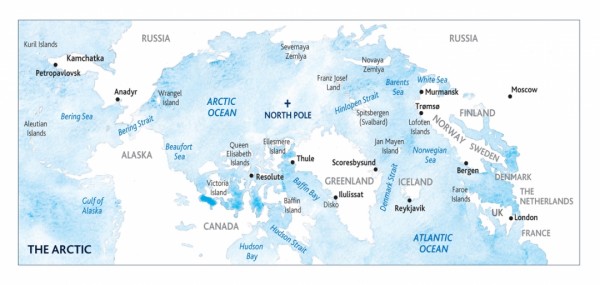 Fiona's travel tips
FOR THE ACTIVE: pick the hiking-focused voyages- you can do some great walks of 6-7 hours on selected days.
TOP TIP: Book a Scotland to Spitsbergen voyage and then the consecutive North Spitsbergen one. It's fun to leave the UK by ship and you will get a discount off the second voyage.
MY FAVOURITE PLACE: When not tundra hiking, standing on the foredeck watching for whales.
Receive our E-News
Fill in your details to subscribe to our regular Dispatches E-newsletter
Our Brochure
View a PDF or order a copy of our Brochure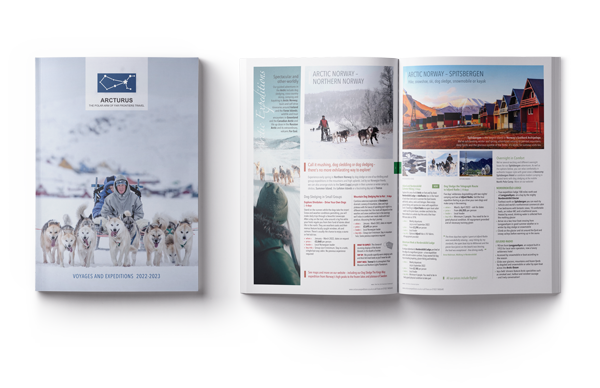 VIEW OR ORDER BROCHURE HERE