Our voyages through the Canadian Arctic aim to take you to places of great beauty and historic importance and enable more seasoned voyagers to explore further afield than our Arctic adventures in Europe.
We put together our itineraries thoughtfully in order to include areas of exceptional splendour, great wildlife viewing and historical significance. They are led by a team of experts and specialists including geologists, botanists, biologists, anthropologists and historians.
Depending on your voyage there is wealth of land mammals to be seen, such as polar and grizzly bears, musk ox, caribou and arctic hare; while bowhead whale, narwhal, walrus and harp seals patrol the seas. Your bird encounters could include Brant and Pacific geese, bald eagles, snow geese and many species of seabird. When you are not marvelling at the magnificent scenery of Arctic tundra, glaciers and icebergs you will meet with the Inuit people and learn something of the exploration of the region in bygone days.
The cold, dry Arctic climate is an archaeologist's dream. Here, the remains of human occupation are often very visible and artefacts can be remarkably well preserved. Although nothing can be moved or removed from these precious sites, they are wonderful places to visit and discover the ancient Inuit culture up close. You can trace the fascinating history of Pre-Dorset, Dorset and Thule cultures, whose hunting, lifestyle and artistic traditions varied greatly. And you will return with haunting images of some of the most famous expeditions, such as Sir John Franklin's ill-fated North West Passage expedition of 1845 from which no one returned.

Itineraries relating to the Canadian Arctic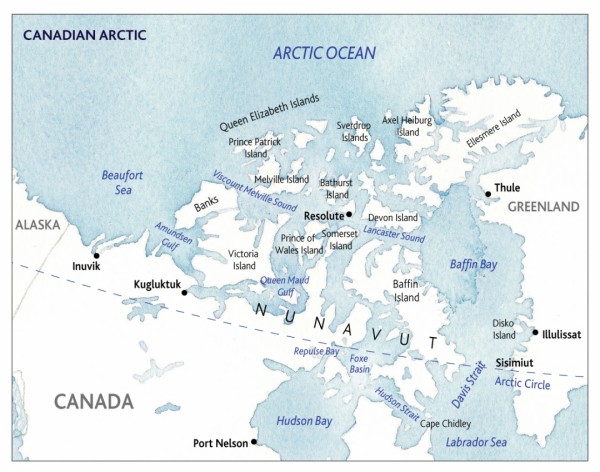 Fiona's travel tips
BEST TIME TO GO: There's plenty to see and do any time between May and November.
READ: Dead Reckoning: The untold story of the Northwest Passage by Ken McGooganh; Russell A Potter's Finding Franklin: The Untold Story; Erebus by Michael Palin; Frozen in Time: The Fate of the Franklin Expedition  by John Geiger and Owen Beattie.  
YOU WON'T FORGET: Experience Inuit culture by way of traditional games and throat singing. The Canadian Arctic is a great place to cultivate connections with local communities. Thanks to the special relationship between ship's staff and the locals you can look forward to some memorable encounters.
Receive our E-News
Fill in your details to subscribe to our regular Dispatches E-newsletter
Our Brochure
View a PDF or order a copy of our Brochure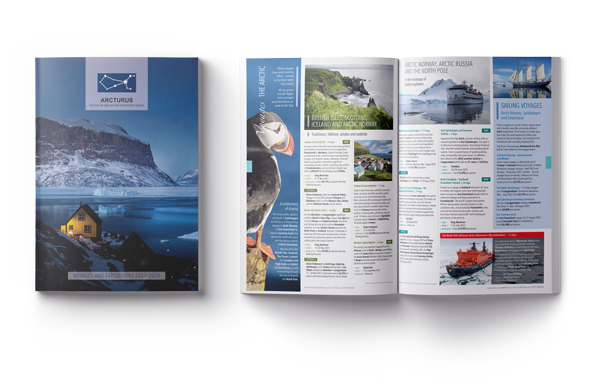 VIEW OR ORDER BROCHURE HERE