All our voyages to Greenland start or end in Iceland where there are numerous possibilities for extending your stay, so do ask us about options we can suggest for you.
East Greenland is one of the most fascinating and remote areas of the High Arctic and is one of the least visited parts of the territory since permission to land on the coast of the vast National Park is granted to very few operators. Our voyages there cover the beautiful fjord system of Scoresby Sund and the scenically spectacular south east coast. Since they take place towards the end of the Arctic summer when the ice has receded, the autumn colours should brighten the tundra and there is an excellent possibility of seeing the Northern Lights.
Much has changed over the past century and modern amenities have become part of daily life in Ittoqqortoormiit, the region's main settlement. However, it is nature that determines the living conditions and traditional hunting methods are still the only means of survival for many families – where seal, musk ox, narwhal and polar bear are the primary sources of food and income.
During early summer large numbers of arctic char appear near the coast where melting water from the surrounding mountains gushes into the fjord. They feed here for less than two months and then swim back to the freshwater lakes before the ice returns. During this short period the hunters and others set out their nets to catch this delicious trout-like fish.
Our sailing voyages visit the more populated but visually stunning west coast of Greenland including locations such as the Jakobshavn Glacier, Hunde Eijland, the Kronprinsens Ejland archipelago and Disko Island.

Itineraries relating to Greenland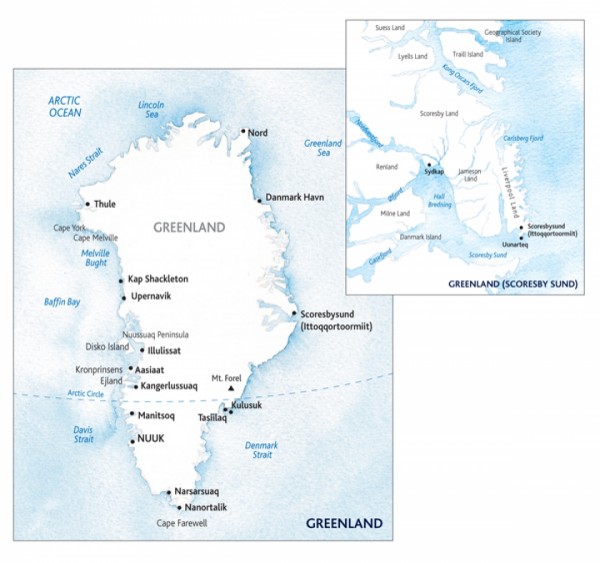 Fiona's travel tips
WHAT TO WEAR: Dress in layers with a wind and waterproof outer layer. Fleeces are great underneath. It can still be cold sailing in the middle of summer so a hat, scarf and gloves are sensible if you feel the cold.
BRING WITH YOU: Insect repellent and antihistamine as mosquitoes are around in summer.
Receive our E-News
Fill in your details to subscribe to our regular Dispatches E-newsletter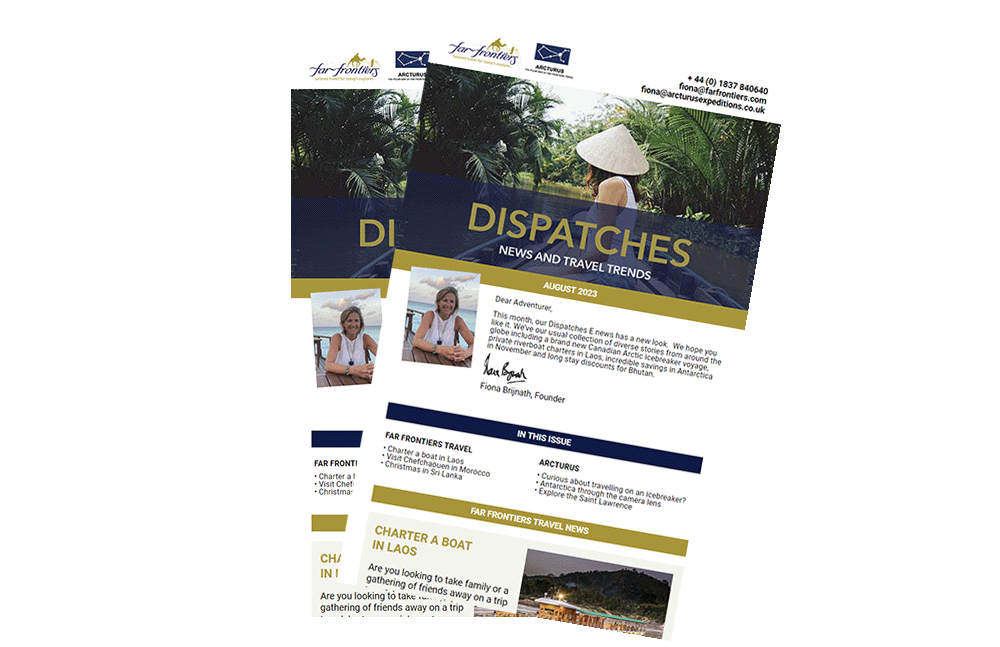 Our Brochure
View a PDF or order a copy of our Brochure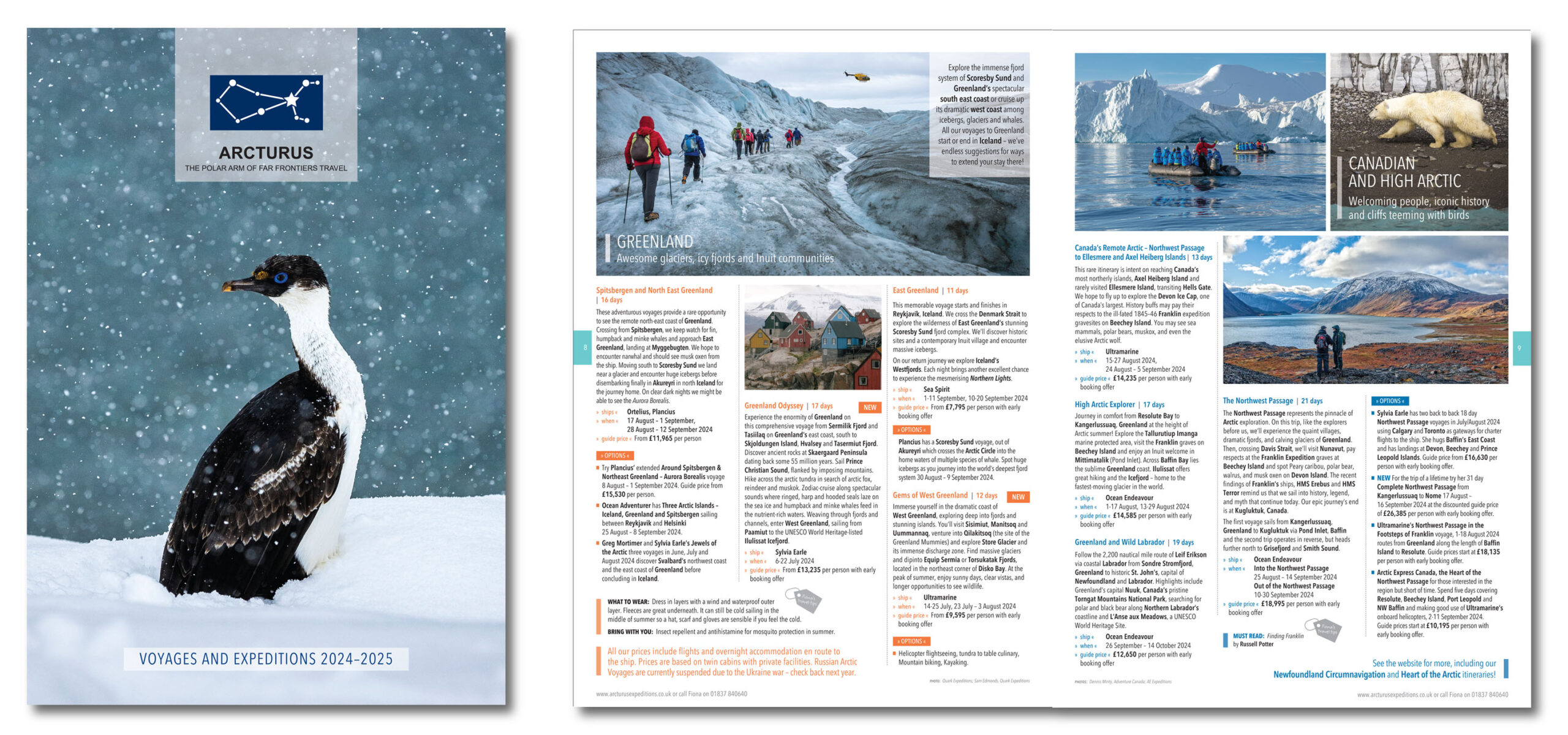 VIEW OR ORDER BROCHURE HERE