Fiona operates from offices based in an idyllic rural setting within Dartmoor National Park in Devon. When not hard at work planning amazing itineraries for her clients, she often heads off onto the moor with map in hand to explore some of the remoter parts of this extraordinary wilderness.
Over the past 29 years Fiona Brijnath has established a notable reputation for tailored travel. Based in the wilds of the  West Country, her travels to remote destinations have equipped her with unrivalled expertise in many countries around the globe and her particular forte is in arranging bespoke holidays and multi-country itineraries. She derives enormous satisfaction from crafting the best travel itineraries possible and in looking after her clients, many of whom come back time after time and have become personal friends. Because Fiona continues to live her passion for travel through her clients she hardly sees it as work at all!
Fiona will be your first point of contact. You are unlikely to find anyone who gives more attention to personal service and detail or who can better advise on how to make yours the trip of a lifetime. Many of her loyal clients wouldn't travel with anyone else.
"I hope you enjoy this taster of the voyages and expeditions we are running over the coming months and will be as excited as I am about the possibilities on offer. We are always ready to talk to you about any aspect of your plans, so if you are undecided as to exactly what you would like to do, then just pick up the phone and we will be happy to make suggestions."
Fiona Brijnath, Owner

Receive our E-News
Fill in your details to subscribe to our regular Dispatches E-newsletter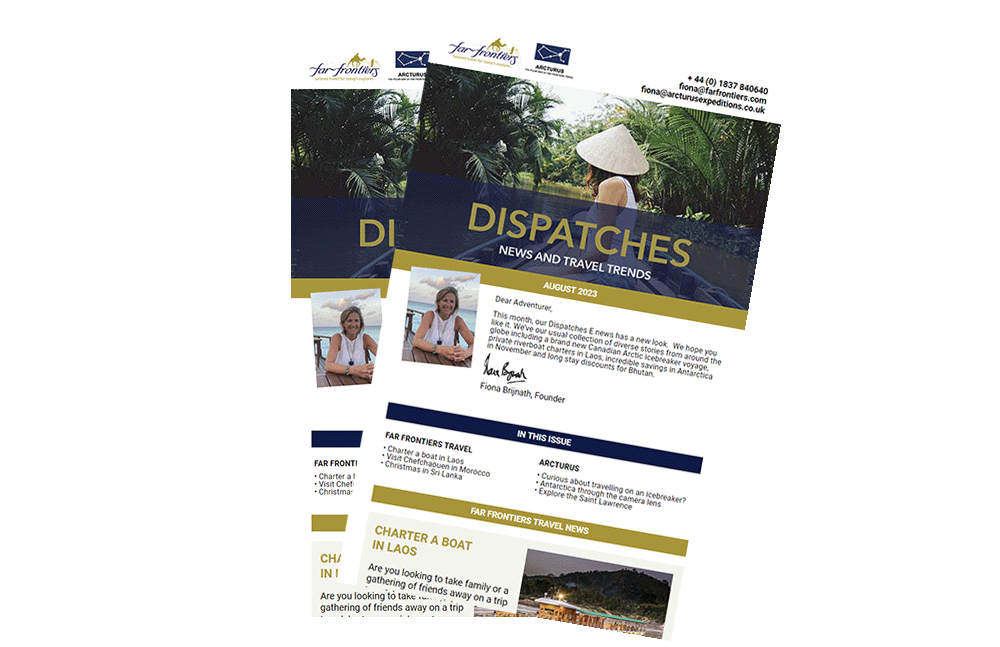 Our Brochure
View a PDF or order a copy of our Brochure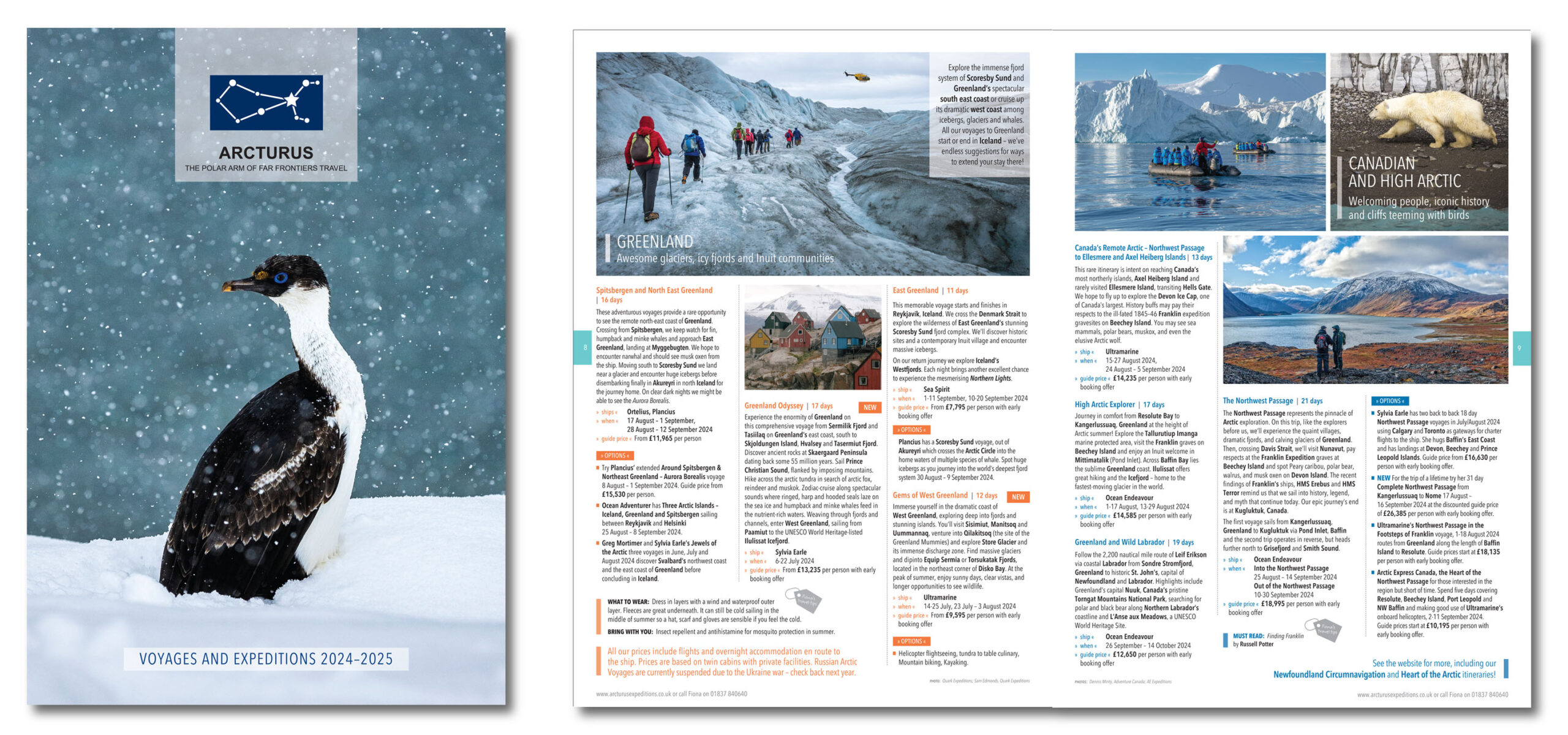 VIEW OR ORDER BROCHURE HERE