Several of our voyages in Arctic Norway are around Spitsbergen. Dutch for 'pointed mountains', this is the evocative name for the largest island of the Svalbard archipelago in the High Arctic, 1,300km from the North Pole. It has a fascinating history of arctic exploration and whaling. The scenery is dramatic – snowy peaks rising majestically through huge ice-caps, glaciers creeping down valleys to the sea and sparkling ice walls enclosing deep fjords. All this is surrounded by the glistening pack-ice as we walk along rocky shores.
Although the archipelago is locked in ice for many months of the year, when summer comes it can be brilliant with orange lichens and flowering plants covering the ground. The surrounding seas support numerous birds, seals, dolphins and whales. Since the banning of hunting in the 1970s, the populations of bear and walrus have dramatically increased and you are almost certain to see these magnificent creatures on your voyage.
We also sail to the Lofoten Islands which, despite their high latitude north of the Arctic Circle, experience extremely mild winter temperatures, due to the effects of the Gulf Stream and the North Atlantic and Norwegian currents. Røst and Værøy are the most northerly locations in the world where average temperatures stay above freezing all year. Turquoise waters, idyllic coves and the glorious sandy beaches of the Norwegian Sea form a picturesque backdrop to the islands' brightly painted cabins and craggy hillsides which are strewn with rowan berries in autumn and thick with snow in winter. The sea teems with life and you can expect to see sea eagles, cormorants, puffin, otter and even moose on the larger islands.
Half-way between Iceland and Spitsbergen lies Jan Mayen, a volcanic island of beauty and mystique which is dominated by Mt. Beerenberg. From the slopes of the 2,300m volcano, impressive glaciers spill into the sea. Until recently, the island was off-limits as it is a military base and was rarely visited by tourists, but, with permission from the Norwegian authorities, we hope to visit the weather station.

Itineraries relating to Arctic Norway

Trip Reports relating to Arctic Norway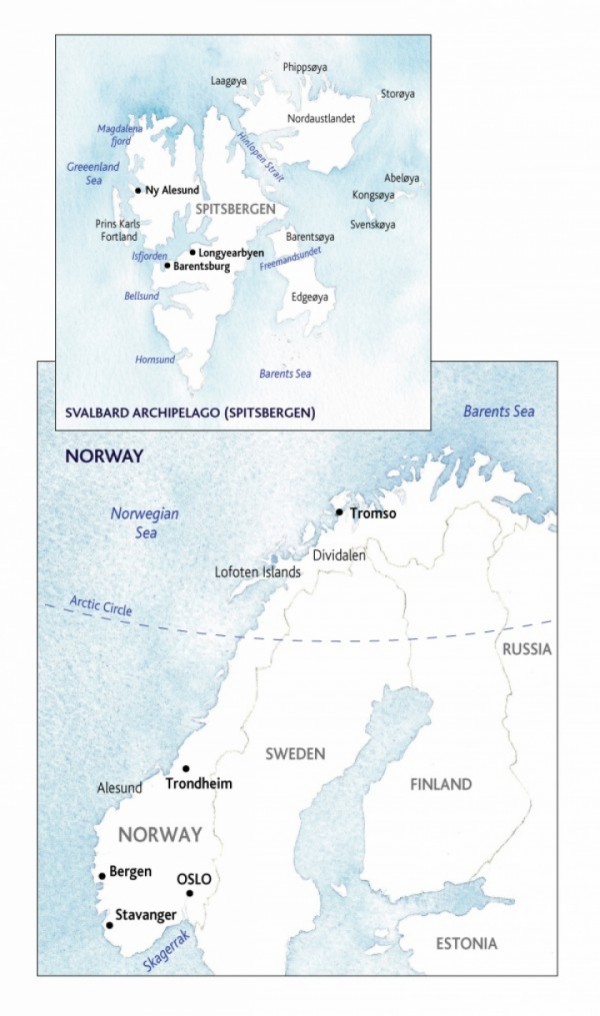 Fiona's travel tips
DID YOU KNOW: Svalbard has more than 20 per cent of the world's population of polar bears?
WEATHER: Strong winds can occur in late autumn and winter, but are rare from late March to mid-October. Snow and sleet are not uncommon in winter.
TOP TIP: Book a Scotland to Spitsbergen voyage and then the consecutive North Spitsbergen one. It's fun to leave the UK by ship and you will get a discount off the second voyage.
Receive our E-News
Fill in your details to subscribe to our regular Dispatches E-newsletter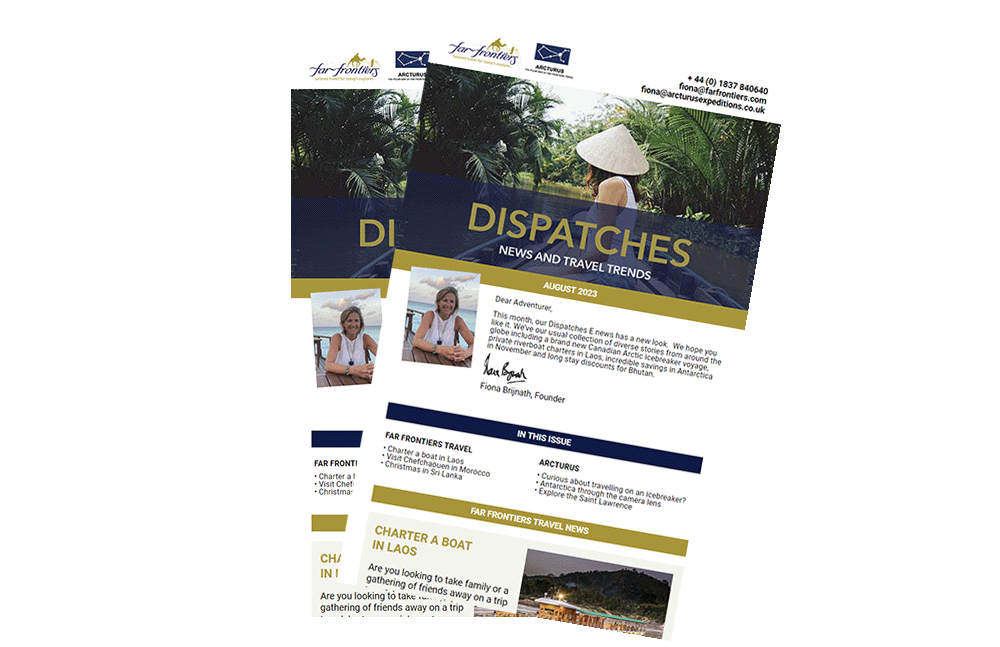 Our Brochure
View a PDF or order a copy of our Brochure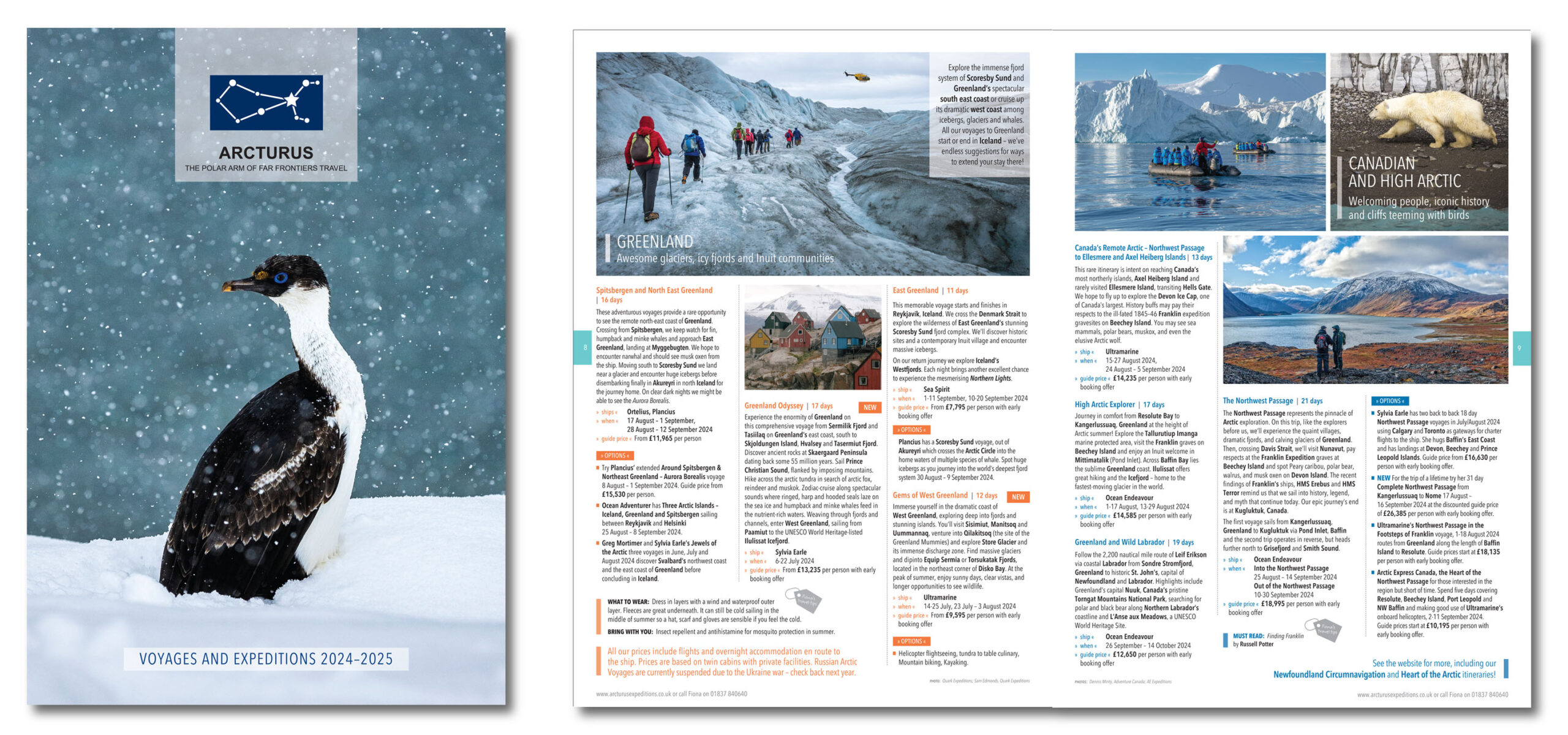 VIEW OR ORDER BROCHURE HERE