"We board the plane from the Arctic with heavy, heavy hearts and many tears. This trip has been an overwhelming experience for all of us. Safe to say that it has been the most memorable, incredible holiday we have ever had!!"
The Chaloner Family, Dog sledding in Arctic Norway
"Really mad keen to go again, would like to go back to Longyearben, dog sled to Pyramidien again, stay in cabin then maybe head off with dogs somewhere else.  Everything was fantastically organised – so easy and great service and staff."
The Curl Family, Spitsbergen
"An experience of a lifetime; thank you for going to so much trouble to design a trip that followed in my father's footsteps, 80 years later.  We have not stopped recommending you since our return form Greenland.  Thank you from the bottom of our hearts."
Jamie and Julia Korner, Greenland
"For weeks after coming home I felt homesick (even physically) for all I experienced on these voyages – the beauty, the ruggedness, the quiet, the cleanliness, the fauna & flora, the life on board, my fellow passengers, the staff and crew…".
Janice Hinlopen, Spitsbergen circumnavigation and North East Greenland back-to-back voyages
"As you know, I have waited 60 years for this and the whole Plancius experience on the exact centenary of Scott's last expedition was just magical. Absolutely brilliant."
John Sharples, Antarctic Peninsula
"In December 2012 I was able to fulfil my dream of setting foot on Antarctica despite my age (83 and eight months) and disability. Thanks to Fiona's meticulous planning and the resulting support of guides and the Plancius crew at every step en-route and on the boat, I was able to travel there and back alone, and to enjoy shore landings and zodiac rides.  A truly stunning experience. I realise how blessed I was to have so much encouragement and help both from Fiona and the expedition team."
Dr Grete Gross, Antarctic Peninsula voyage
"Particular thanks to Fiona for her courtesy, professionalism and help with booking flights back to Edinburgh. Pre-departure information very good. Excellent handling of last-minute changes caused by change of vessel".
Mr and Mrs Norman Robb, Ann Rayner and Ronald Cramond, Spitsbergen voyage
"A trip of a lifetime which exceeded all my expectations. Thank you for your side of the arrangements – everything went like clockwork".
Jane Hamilton, Sail North Spitsbergen
"Wonderful, beyond expectations, well organised and always a Plan B if Plan A didn't work out. Lorraine was a superb leader. Pre-departure information was thorough and clear."
Sue Hynard, Arcturus' Kamchatka group
"Thank you for arranging our trip to the Arctic. We found Fiona to be extremely helpful and very knowledgeable about the destination. We had a fantastic time and really enjoyed the Arctic experience. We wouldn't hesitate to recommend it to friends and would certainly use Arcturus again." 
Gillian and Neville Ham, Spitsbergen and NE Greenland
"Most helpful, informative, and friendly service at all stages. Absolutely spectacular trip which exceeded my already high expectations. Brilliant value for money, notwithstanding the high cost. It says it all that I was looking at your brochure for a future trip, as soon as I got back!" 
Judith Philip, Antarctic Peninsula
"The arrangements you made for me were very good and I recommend Arcturus to all". 
Elizabeth Lonkhurst , Iceland/Greenland on board Polar Star
"It was a fascinating voyage with lasting impressions. The wildlife both on the Falklands and on Antarctica is incredibly rich. The organisation on board the ship was very good. Among the talks given by the scientific crew I enjoyed the witty talks by Robert Headland the most. The familiar atmosphere in the lodges on Sea Lion Island and on Carcass Island was very nice indeed. Last but not least I should like to thank you for the impeccable organisation on your part. The arrangements you made for me were very good and I recommend Arcturus to all."
 Mr Hubert Kalf  , Epic Antarctica icebreaker voyage
To view more client feedback click the client comments bubble in each country section.
Receive our E-News
Fill in your details to subscribe to our regular Dispatches E-newsletter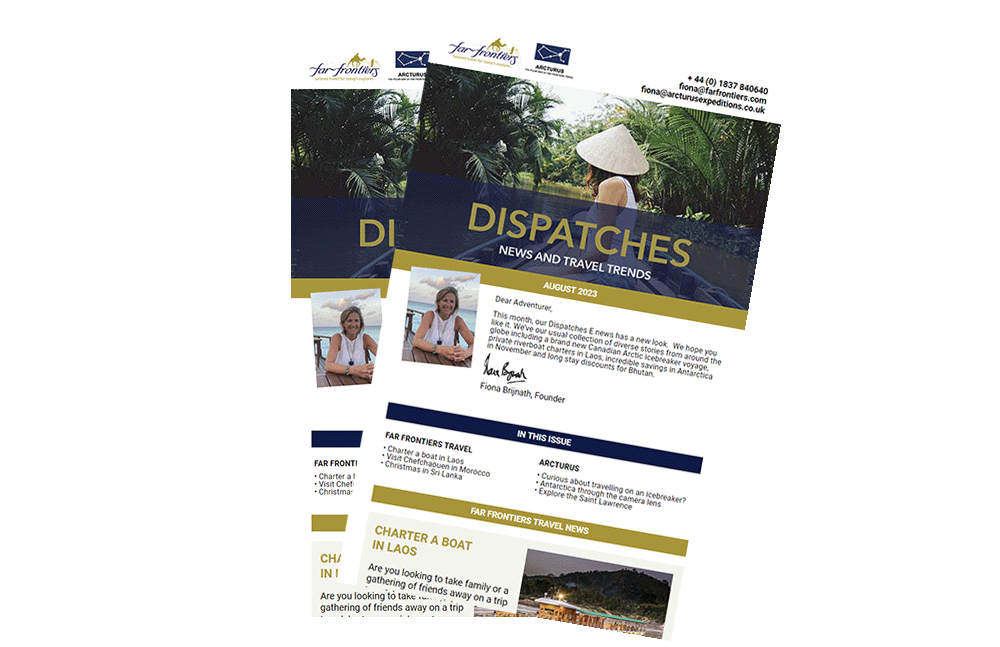 Our Brochure
View a PDF or order a copy of our Brochure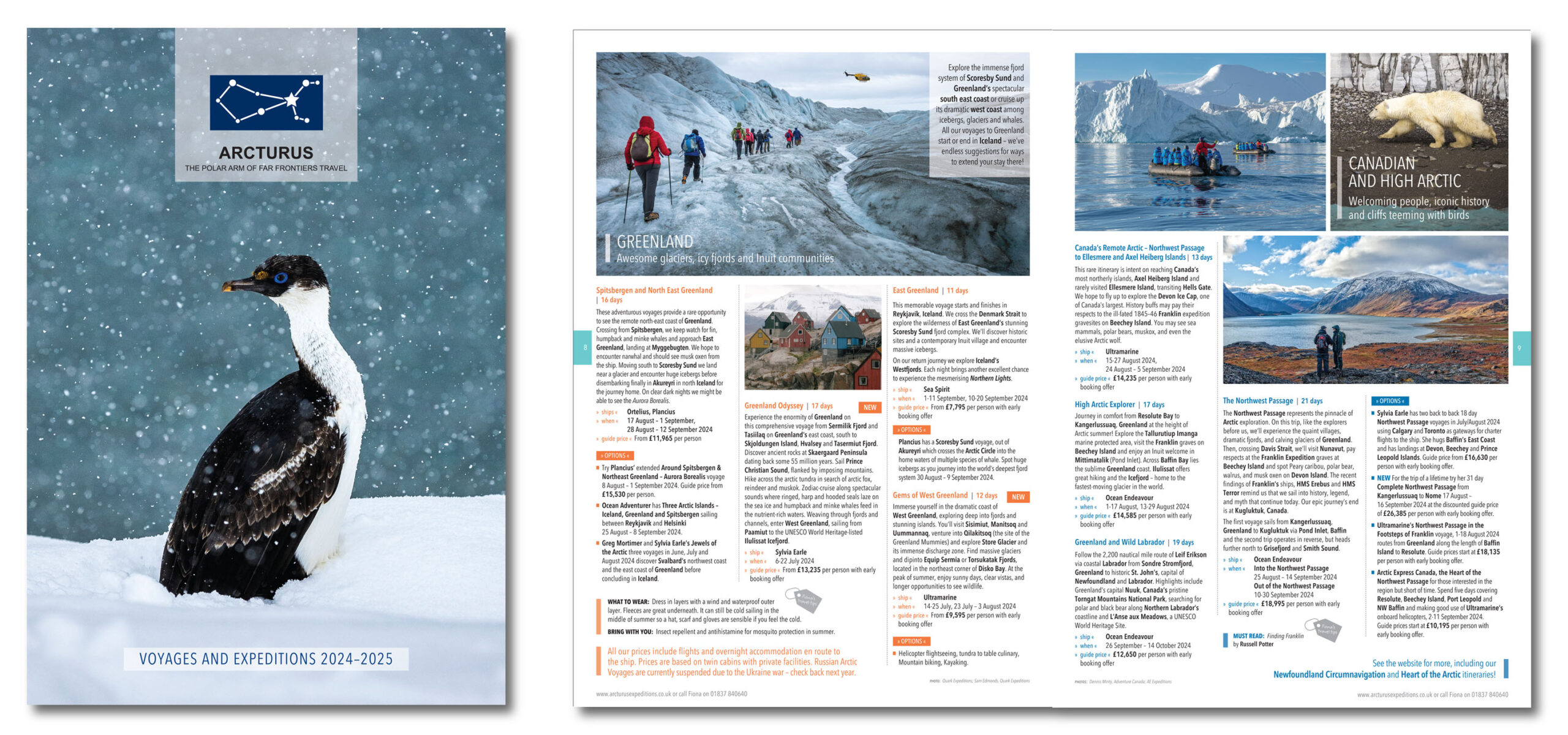 VIEW OR ORDER BROCHURE HERE