The Antarctic, particularly the peninsula or 'White Continent' has an incomparable and irresistible beauty. This magical frozen land with its awe-inspiring glaciers and rich diversity of bird and wildlife resonates with the history of intrepid explorers and epic struggles for survival. We offer a range of voyages on icebreakers and expedition ships that is continually changing, so if you cannot find exactly what you want here we will happily make suggestions for places and optional activities to suit your requirements.
Most of our voyages depart from Ushuaia at the southern tip of South America and cross the Drake Passage, spending several days visiting the South Shetland Islands and the Antarctic Peninsula. This is a spectacular chain of mountains and glaciers and is the richest part of Antarctica for wildlife. The waters are sheltered by islands, which makes for comfortable sailing and easy landings. Some of these voyages also visit South Georgia and the Falkland Islands.
More adventurous voyages head for the Ross Sea, sometimes called 'The Far Side of Antarctica', on an icebreaker to visit emperor penguin colonies and Scott's and Shackleton's huts. Because some of the vessels are comparatively small, early booking is recommended.
The descriptions in the following itineraries are a guideline only, since the routes taken and the landings made will be dependent on ice and weather conditions. We are happy to supply you with more detailed descriptions, day-by-day itineraries and reports of similar voyages in previous years on request.
Where activities are available on certain voyages they are shown here. These are optional, for which a supplement is usually payable.
Should you wish, we have plenty of ideas for extending your trip to include a stay in South America for an exciting (or relaxing!) prelude or finale to your voyage.
New for 2023-2024 and beyond to 2025
Many voyages are subject to early booking offers and increases in global fuel prices which vary from ship to ship, are time sensitive and can change without warning.   Brochure prices may therefore be different from those on the website. Rest assured we will always offer you the best price available at the time of your enquiry. Please contact us to find out more.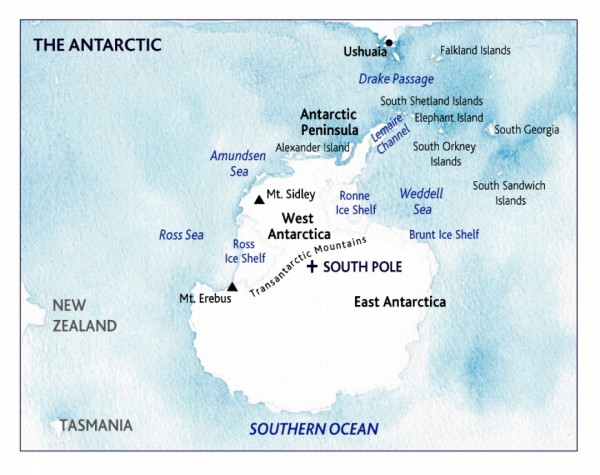 Fiona's travel tips
READ: Captain Scott by Sir Ranulph Fiennes and South by Sir Ernest Shackleton.
LET US KNOW: If you have a former connection with any of the polar regions we visit by ship. Perhaps you or a relative lived on one of the bases, or were a member of a past expedition? We can offer you the chance to share your experiences, diaries or photographs with others on your voyage. In the past we've even got the ship to make unscheduled visits to tie in with such an event.
MY BEST MEMORY: Leopard seals circling and diving under our zodiac while hunting penguins.
TOP TIPS: Dress in layers – you will need them.
Receive our E-News
Fill in your details to subscribe to our regular Dispatches E-newsletter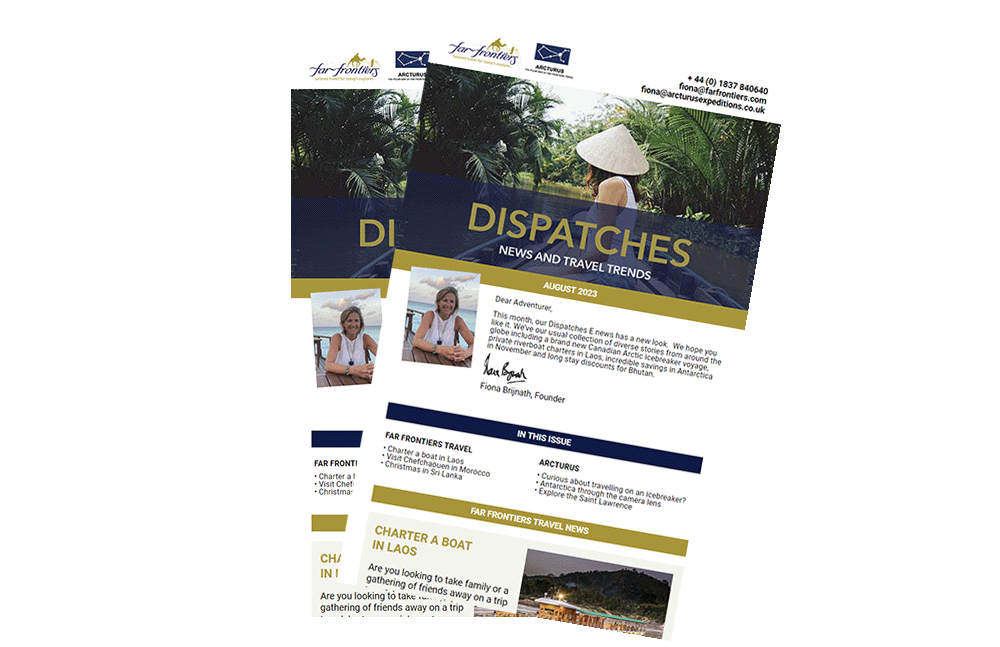 Our Brochure
View a PDF or order a copy of our Brochure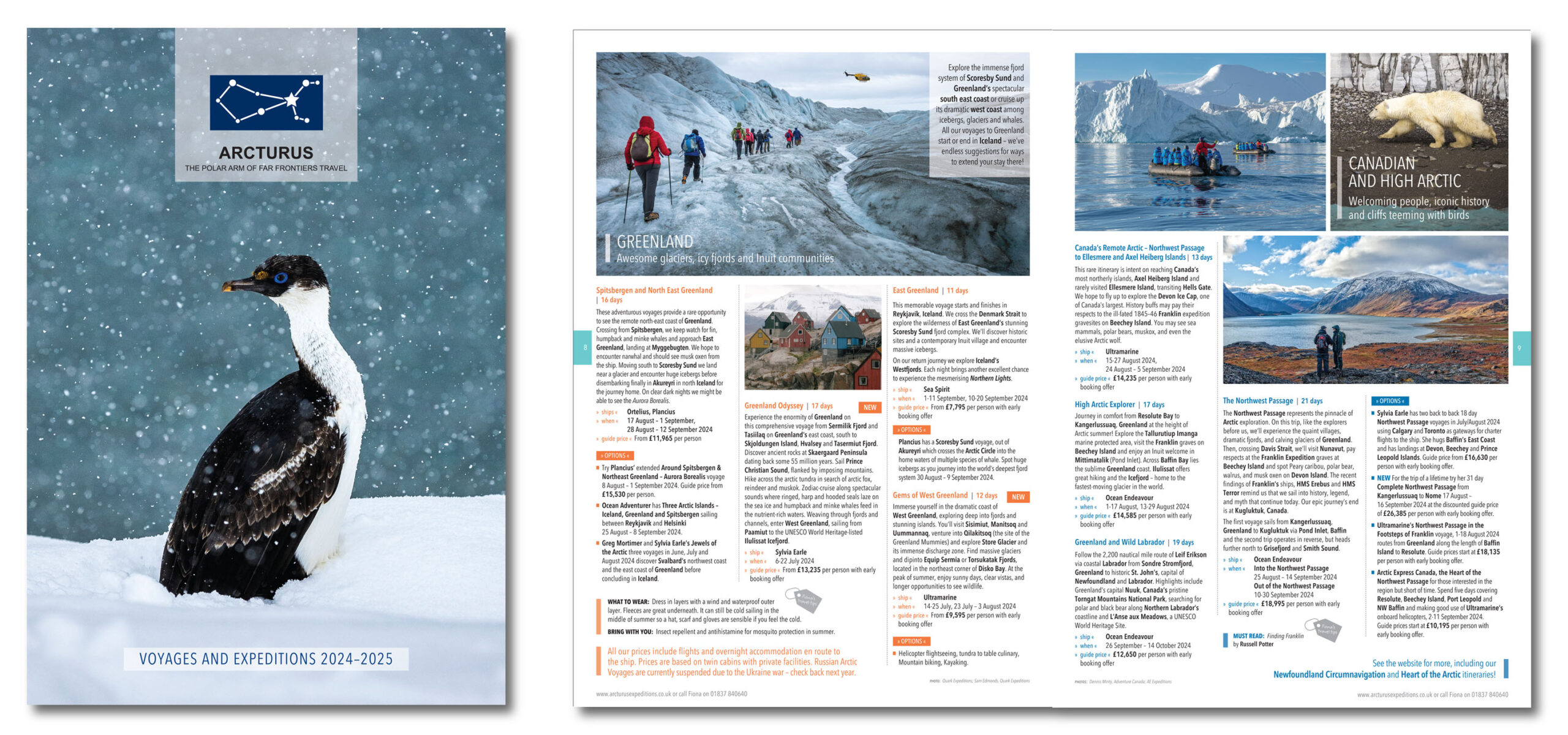 VIEW OR ORDER BROCHURE HERE