Once you are ready to book, we will send you the relevant booking forms together with deposit requirements and your options for payment.  We also ask that you have your own travel insurance in place when you make the booking.
"Fiona has an intuitive ability to identify and answer all the little issues that were troubling me. She is so experienced and it gave me the confidence to go ahead and make the booking. This was a trip I planned over several years and I have to say it was worth every penny."
You can also download our booking form and booking conditions here.
Arcturus Booking Conditions
Receive our E-News
Fill in your details to subscribe to our regular Dispatches E-newsletter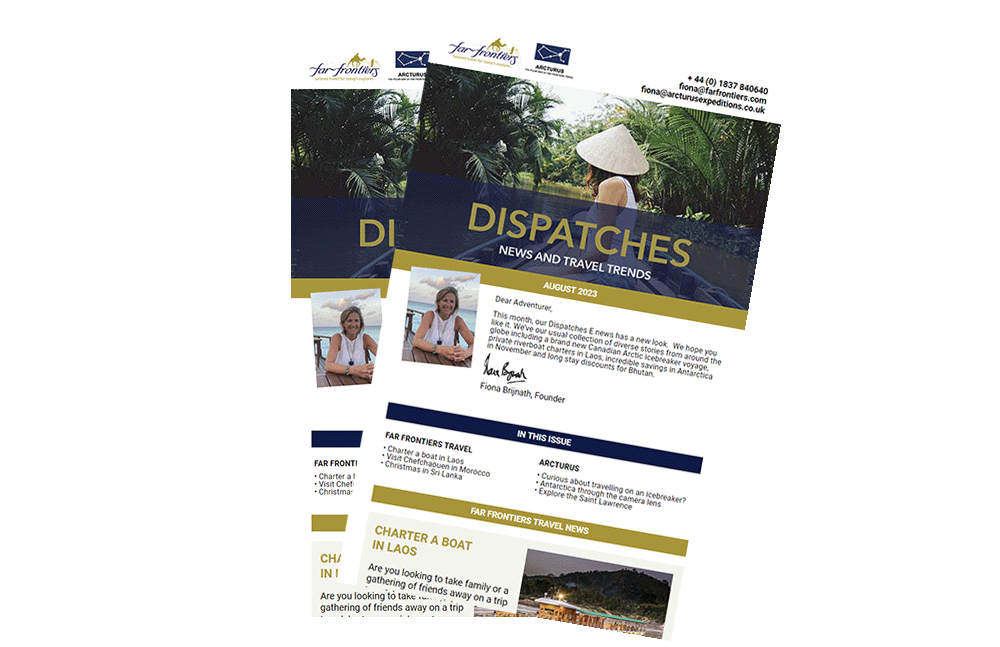 Our Brochure
View a PDF or order a copy of our Brochure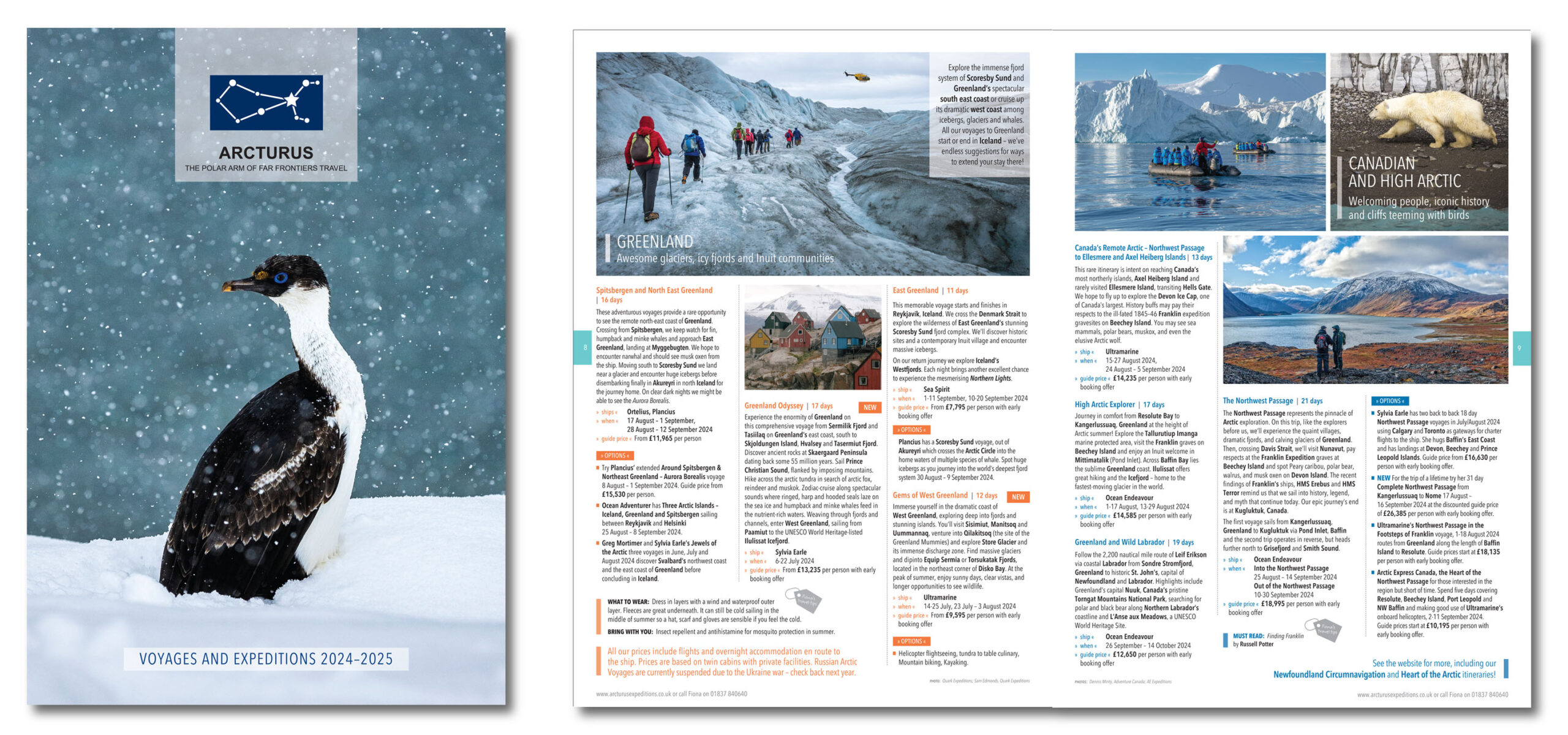 VIEW OR ORDER BROCHURE HERE