We work with nearly all of the smaller ships currently operating in the Arctic and Antarctic, which typically carry around 100 passengers. For shore excursions we use Zodiac inflatable boats guided by the ship's expedition staff, and we are able to cater for all levels of fitness. There is a comprehensive programme of lectures by speakers who are all specialists in their own fields.
In the Arctic we sail to Arctic Norway where several itineraries are based around Spitsbergen (Svalbard), Iceland, East Greenland, the Scottish Islands, the Russian Far East, the Canadian Arctic and the High Arctic.
Most of our Antarctic voyages depart from Ushuaia at the southern tip of South America and cross the Drake Passage, visiting the South Shetland Islands and the Antarctic Peninsula. Several also take in South Georgia and the Falkland Islands, whilst the more adventurous head for the Ross Sea by icebreaker.
Because some of the vessels we use are for around 50 passengers and less, we really recommend that you book early.
Our sample itineraries give a guide to our intended routes and shore landings, but being dependent upon ice and prevailing weather conditions, these can and do sometimes change. Do ask us for more detailed descriptions, including maps, photographs and day-by-day itineraries.
Because we specialise in tailor-making holidays all over the world we are never short of ideas as to how you might extend your voyage with a land-based break before or after you set sail, so do ask!
"As we slid into Hornsund, a glorious deep fjord, the reflections of the majestic snow peaks glimmered on the icy waters and the only sound was the mewing of kittiwakes and the crunching of keel against iceberg… Later we made an unforgettable shore landing and strolled among glorious purple saxifrage, orange lichen and boulder-strewn mossy turf to explore the bird cliffs, frenetic with noise. Our ship had a ghostly aura as she lay quietly in the bay, snow, blue sky and thin layers of drifting mist all around".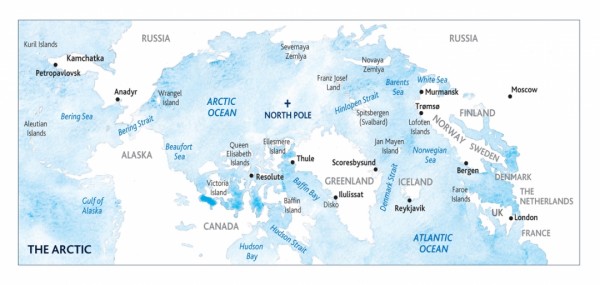 Fiona's travel tips
FOR THE ACTIVE: pick the hiking-focused voyages- you can do some great walks of 6-7 hours on selected days.
TOP TIP: Book a Scotland to Spitsbergen voyage and then the consecutive North Spitsbergen one. It's fun to leave the UK by ship and you will get a discount off the second voyage.
MY FAVOURITE PLACE: When not tundra hiking, standing on the foredeck watching for whales.
Receive our E-News
Fill in your details to subscribe to our regular Dispatches E-newsletter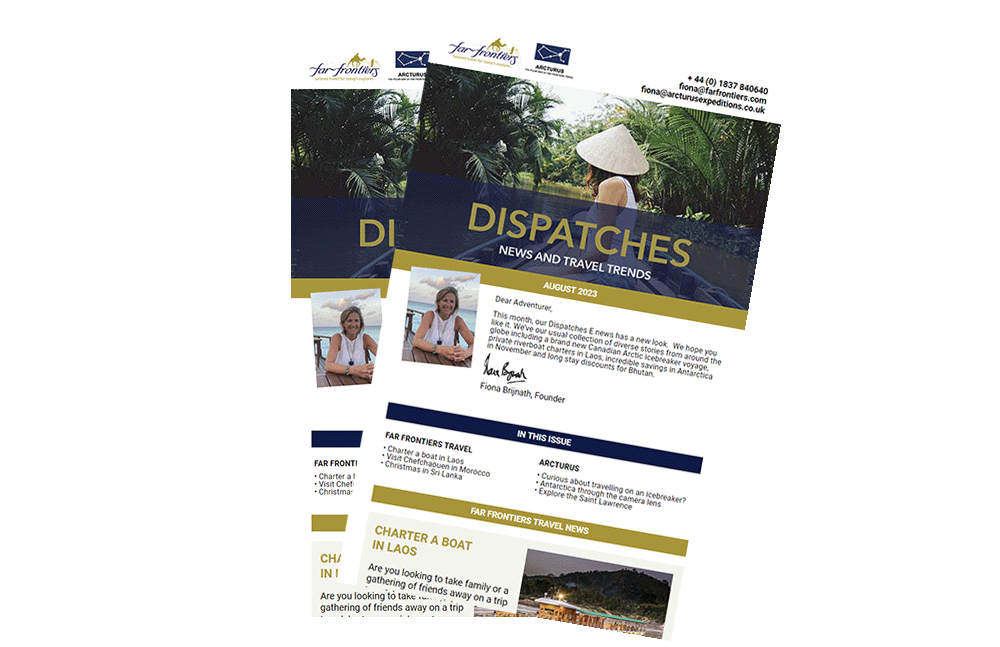 Our Brochure
View a PDF or order a copy of our Brochure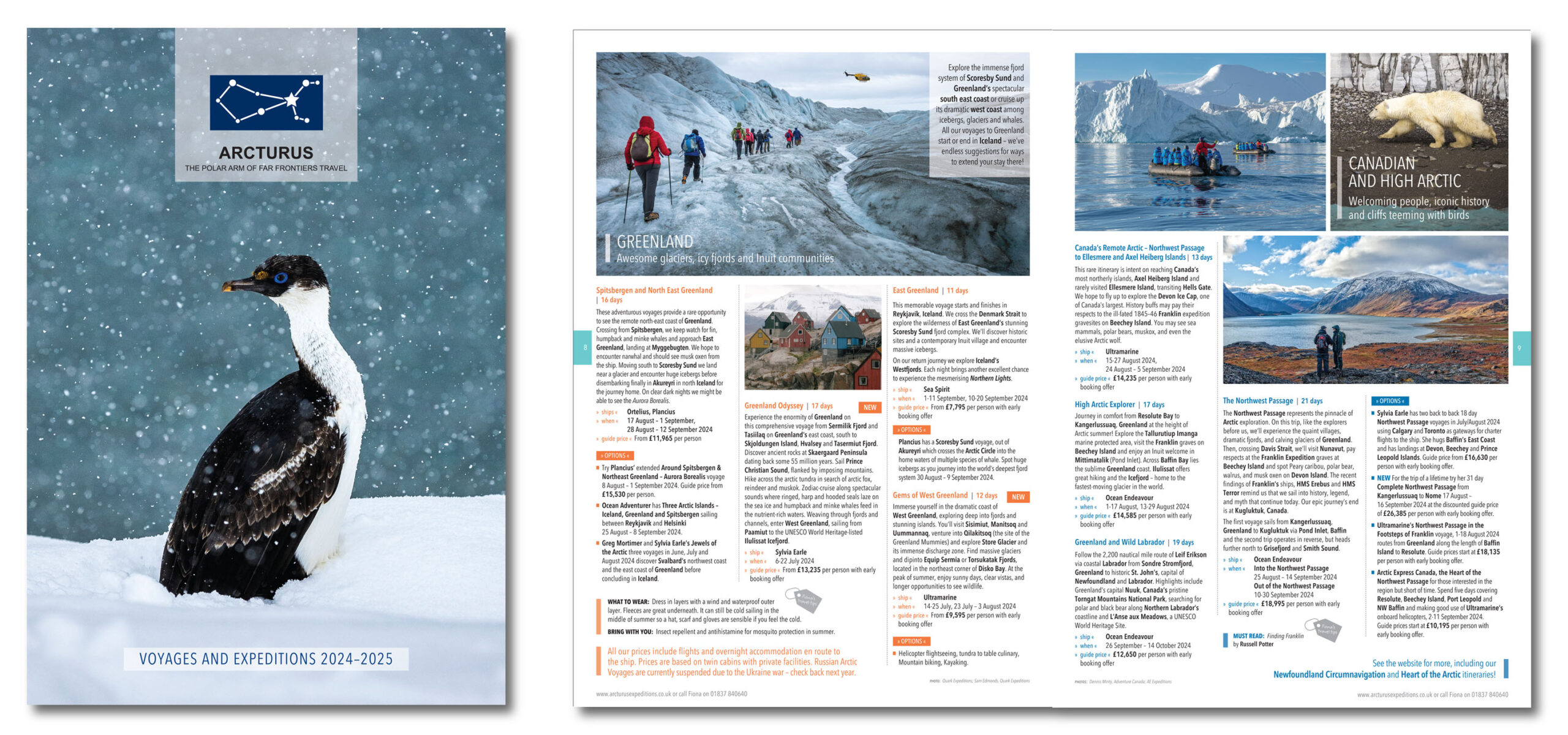 VIEW OR ORDER BROCHURE HERE