What makes us special?

Owned by Far Frontiers Travel and operating as its polar division, Arcturus is run by Fiona Brijnath who has an established reputation in the travel business.
In its early days, Arcturus was one of the pioneers of wildlife tours in the Arctic and our itineraries have their genesis in years of local research and experience. Many of the contributions to the programmes we offer today were made by early travellers to these regions for scientific research, expeditions or simply for the pure pleasure of personal discovery.
We arrange our own expeditions, mostly camping, walking, dog-sledging and skiing, led by experienced guides and with an emphasis on enjoying wildlife and scenery in remote places. All our expedition leaders are experienced and distinguished specialists in their own fields.
We also act as agents for selected operators for adventure voyages in the Antarctic and the Arctic. What distinguishes Arcturus from other polar operators is Fiona's strength in tailor-making itineraries, so much so that an increasing number of clients choose to extend their voyage with a trip for an exciting and memorable finale to their experiences.
Both our voyages and expeditions are accompanied by excellent trip dossiers — what you see here is merely an overview of what we can organise for you.
Upon enquiry, we will send you a detailed itinerary which should help to answer most questions but, as our regular clients know, Fiona is always ready to discuss any aspect of your plans. Dr Lorraine Craig, one of our expedition leaders and our adviser on polar matters, is also happy talk about her portfolio of private trips and discuss any particular requirements you may have prior to booking.
"Because we specialise in tailor-making holidays all over the world we can easily make additional pre and post-tour arrangements. I can suggest some fantastic extended trips to Chile, Argentina or Ecuador and The Galapagos for those on Antarctic voyages, or if you are visiting Arctic Russia, you could begin or end the trip marvelling at the fabulous sights in Moscow and St. Petersburg".
Receive our E-News
Fill in your details to subscribe to our regular Dispatches E-newsletter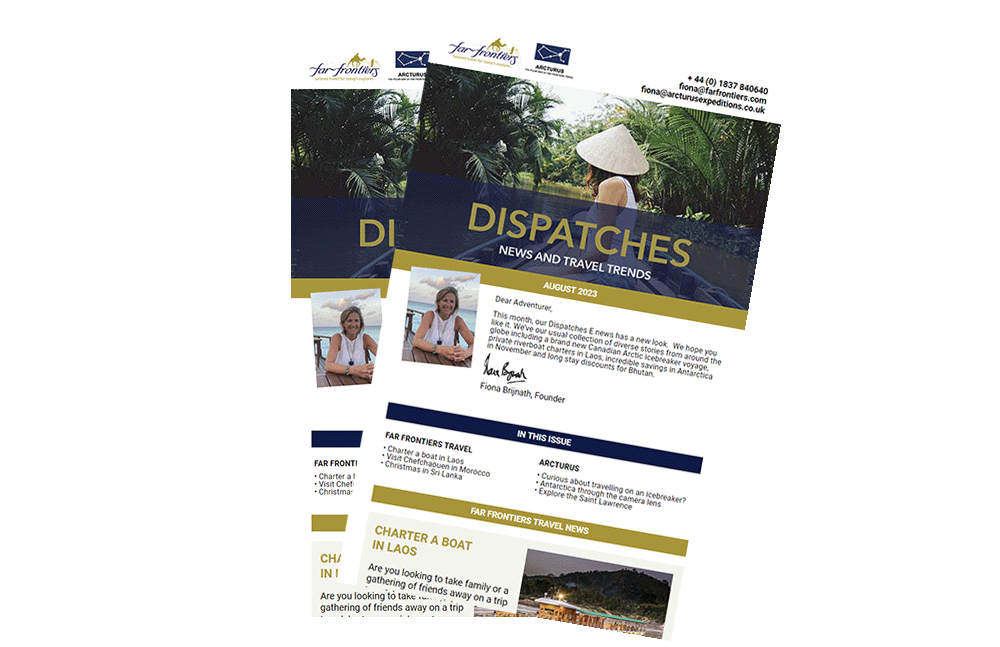 Our Brochure
View a PDF or order a copy of our Brochure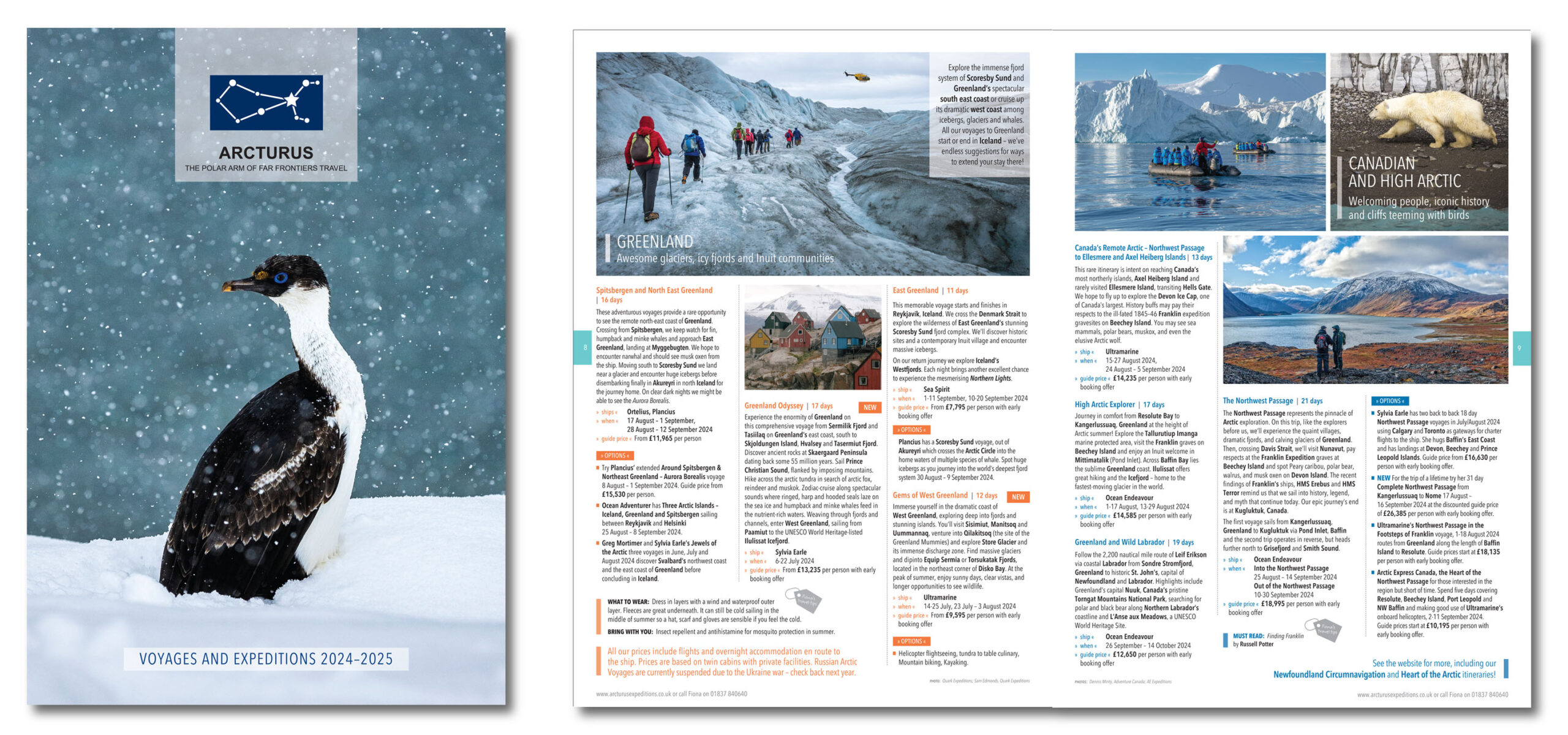 VIEW OR ORDER BROCHURE HERE