Antarctica beyond the Polar Circle – Wilkins Ice Shelf
Awe inspiring locations and exotic wildlife | 20 Days
This expedition voyage explores the rarely visited Bellingshausen Sea, Marguerite Bay, and Alexander Island. We focus on many places discovered by Adrien de Gerlache on his Belgian Antarctic Expedition (1897 – 1899) aboard the Belgica. We'll travel beyond the Antarctic Circle, where we aim to spend the rest of the trip. We'll see ice shelves and land on islands where few people have set foot.
Ship:                  Hondius
When:               11 – 30 March 2024
Guide price:     From £12,995 per person based on twin cabin (private facilities)
Options:      Ortelius has Polar Circle deep South Discovery voyage 14 – 31 March 2024. Price from £11,835 per person.
Plancius with her superb observation lounge has a Polar Circle voyage focussing on whales 19 March – 3 April 2023. Guide price £10,370 per person. Her previous voyage includes Elephant Island and the Weddell Sea.
Celebrate Christmas going Across the Antarctic Circle with Greg Mortimer 15 – 30 December 2022. Price from £13,845 – £15,665 per person. Also Greg Mortimer and Sylvia Earle go Across the Circle in January/February 2023.

Trip Reports for the Antarctic Peninsula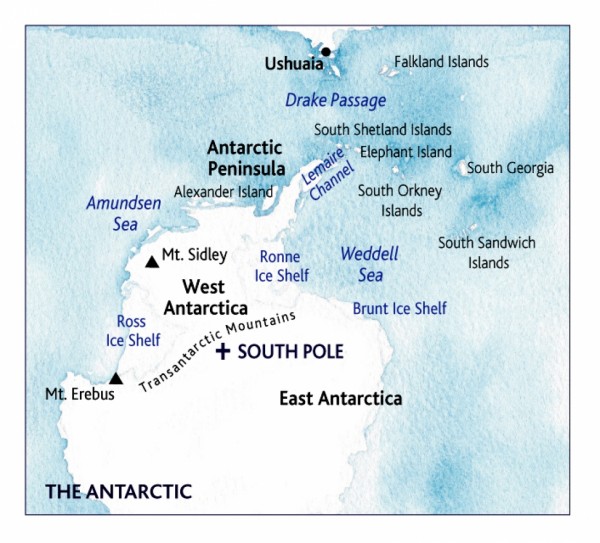 Fiona's travel tips
TOP TIP: Dress in layers – you will need them.
BEST TIME TO GO: The best time of year to visit the Falkland Islands is during the Austral Summer, particularly between the months of December to February. This is the peak of wildlife activity and, usually, the warmest time of the year.
WHY NOT: Combine your voyage in the South Atlantic with a fabulous trip to Argentina or Chile – we have plenty of suggestions!
DON'T MISS: Camping overnight on the peninsula to experience Antarctic weather close up. It might seem tough at the time but you won't regret it! Don't forget to pre-book as it's popular.
LET US KNOW: If you have a former connection with any of the polar regions we visit by ship. Perhaps you or a relative lived on one of the bases, or were a member of a past expedition? We can offer you the chance to share your experiences, diaries or photographs with others on your voyage. In the past we've even got the ship to make unscheduled visits to tie in with such an event.
MUST READ: Endurance by Alfred Lansing
Receive our E-News
Fill in your details to subscribe to our regular Dispatches E-newsletter
Our Brochure
View a PDF or order a copy of our Brochure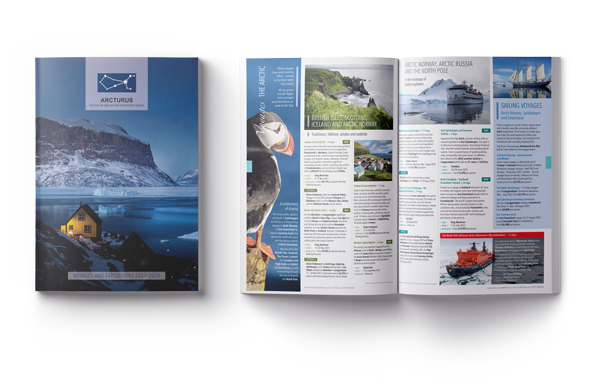 VIEW OR ORDER BROCHURE HERE