In the Wake of Scott and Shackleton
The pinnacle of Antarctic exploration | 33 – 35 Days
The Ross Sea is one of the most remote regions and is only accessible for two months each year when the ice thaws. This region was the magnet that drew many of the most famous explorers and adventurers including Scott, Shackleton and Amundsen. There are five historic huts that we visit and learn more of their history and the explorers' achievements.
The Ross Sea region is the breeding ground for millions of adelie and emperor penguins and we regularly encounter both species. We have permits for landing in the sub-Antarctic islands Auckland, Campbell and Macquarie.
Ship:                 Heritage Adventurer

When:              4 January – 5 February 2023, 30 January – 3 March 2023
                          6 January – 7 February 2024, 1 February – 5 March 2024
Guide price:    From £26,995 per person based on twin cabin (private facilities) for 2023 voyages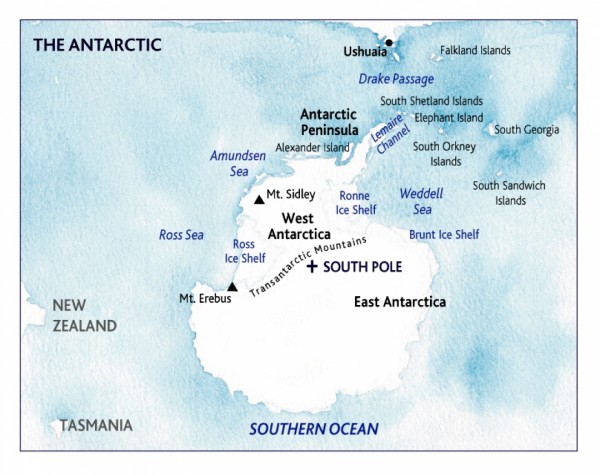 Fiona's travel tips
MUST READ: Endurance: Shackleton's Incredible Voyage by Alfred Lansing; A First-Rate tragedy: Robert Falcon Scott & the Race to the South Pole by Diana Preston and Mawson's Will by Lennard Bickel.
TOP TIP: If you are considering one of the Ross Sea voyages out of New Zealand, why not make the most of your visit and ask us about tailor-making a holiday there to fit round your voyage?
DID YOU KNOW: A 10 metre long colossal squid weighing 495 kg was captured in the Ross Sea in February 2007?
LET US KNOW: If you have a former connection with any of the polar regions we visit by ship. Perhaps you or a relative lived on one of the bases, or were a member of a past expedition? We can offer you the chance to share your experiences, diaries or photographs with others on your voyage. In the past we've even got the ship to make unscheduled visits to tie in with such an event.
LOCAL WEATHER: Sea conditions on this voyage can be rough – you may experience the roaring forties en route so its worth taking good sea sickness precautions – patches behind the ear work well. Remember that access to Scott and Shackleton's Huts depends on ice conditions which vary from year to year. Visits are not guaranteed though many of our clients have enjoyed successful voyages. 
Receive our E-News
Fill in your details to subscribe to our regular Dispatches E-newsletter
Our Brochure
View a PDF or order a copy of our Brochure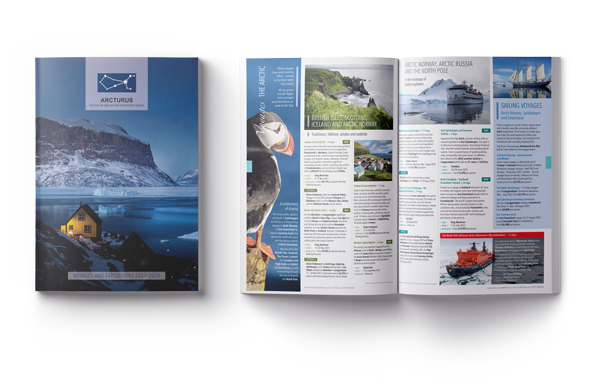 VIEW OR ORDER BROCHURE HERE