Essential Patagonia: Chilean Fjords and Torres Del Paine
Experience all the natural splendours of Southern Patagonia |  18 Days
Retrace Charles Darwin's epic voyage on this spectacular journey into Chile's network of fjords and channels. Helicopter flightseeing and Zodiac cruises along this enchanting coastline stretching from Ushuaia to Puerto Natales will provide awe-inspiring perspectives of some of the most remote and picturesque landscapes on Earth. Enjoy seeing Magellanic penguin colonies, South American sea lions, southern elephant seals and a fascinating array of wildlife as well as a visit to world renowned Torres Del Paine National Park.
Ship:                Ultramarine
When:             13 – 30 March 2023, 12 – 29 March 2024
Guide price:   From £10,595 per person based on twin cabin (private facilities) with early booking offer

Trip Reports for the Antarctic Peninsula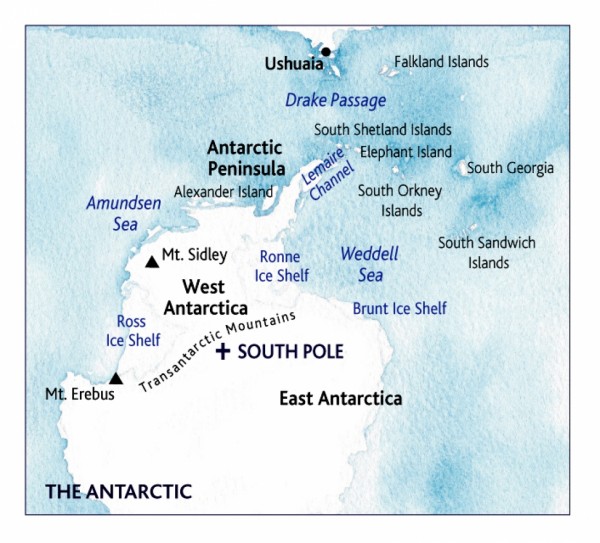 Fiona's travel tips
TOP TIP: Dress in layers – you will need them.
BEST TIME TO GO: The best time of year to visit the Falkland Islands is during the Austral Summer, particularly between the months of December to February. This is the peak of wildlife activity and, usually, the warmest time of the year.
WHY NOT: Combine your voyage in the South Atlantic with a fabulous trip to Argentina or Chile – we have plenty of suggestions!
DON'T MISS: Camping overnight on the peninsula to experience Antarctic weather close up. It might seem tough at the time but you won't regret it! Don't forget to pre-book as it's popular.
LET US KNOW: If you have a former connection with any of the polar regions we visit by ship. Perhaps you or a relative lived on one of the bases, or were a member of a past expedition? We can offer you the chance to share your experiences, diaries or photographs with others on your voyage. In the past we've even got the ship to make unscheduled visits to tie in with such an event.
MUST READ: Endurance by Alfred Lansing
Receive our E-News
Fill in your details to subscribe to our regular Dispatches E-newsletter
Our Brochure
View a PDF or order a copy of our Brochure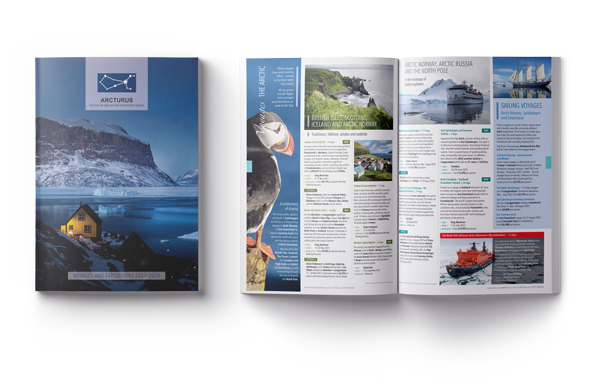 VIEW OR ORDER BROCHURE HERE