Subantarctic Islands – Birding down Under
Comprehensive Subantarctic Islands  exploration – visit seven different locations | 22 Days
Explore the 'Albatross Latitudes' and the most remote Subantarctic islands including Snares, Bounty, Antipodes, Auckland, Campbell, Macquarie and Chatham islands on this comprehensive expedition out of New Zealand, perfect for those interested in birds, history and wildlife.
The Subantarctic Islands are tiny havens for some of the most abundant and unique wildlife on the planet. They lie in the cool temperate or Subantarctic Zone to the south and east of New Zealand in the great southern ocean that encircles Antarctica. This is a windswept and at times forbidding swathe of sea, surprising in its fecundity.
Flora and fauna are densely concentrated in the Subantarctic Islands: the number of indigenous plants and seabirds found in the Subantarctic Islands is far greater than that found on similar groups in the South Atlantic and Indian Oceans.
It is little wonder that these islands of the Subantarctic are all Nature Reserves and World Heritage sites. As such, the New Zealand and Australian Governments that administer them afford the Subantarctic Islands the highest protection. Tourism is allowed, but only under special license, and numbers are restricted to minimise impact and to ensure a world class wilderness and wildlife experience. The Subantarctic Islands not only play an important role in the Southern Ocean ecosystem – they also have a rich human history. From their discovery 200 years ago, they were exposed to an era of exploitation. In time we began to understand their true worth and treasure them for their intrinsic value as wild and beautiful places. Visiting them is a pleasure and a privilege. You will not be disappointed.
This expedition has huge appeal to pelagic enthusiasts, penguin fanatics and those interested in island endemics though you don't have to be a keen birder to enjoy this voyage. People interested in islands and island ecology, botany, geology and an increasing number of photographers have enjoyed this trip immensely, as have those interested in the history of southern ocean discovery and exploration.
This is  a true 'signature expedition' which has operated annually for more than 20 years, so you will benefit from the knowledge and expertise gained over that time.
Ship:                 Heritage Adventurer
When:              30 November – 21 December 2022, 2 – 23 December 2023
Guide price:    From £14,895 (for 2022) and £15,420(for 2023)  per person based on twin cabin (private facilities)
Options:           Heritage Adventurer has a shorter Subantarctic Islands – Forgotten Islands of the South Pacific voyage to Campbell Island, Auckland Islands and The Snares 25 December 2022 – 6 January 2023 and 17 – 19 December 2023 with prices starting at £7,180 per person twin cabin (private facilities).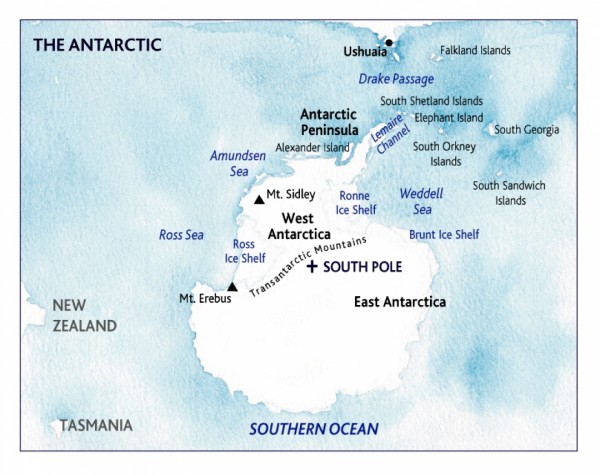 Fiona's travel tips
MUST READ: Endurance: Shackleton's Incredible Voyage by Alfred Lansing; A First-Rate tragedy: Robert Falcon Scott & the Race to the South Pole by Diana Preston and Mawson's Will by Lennard Bickel.
TOP TIP: If you are considering one of the Ross Sea voyages out of New Zealand, why not make the most of your visit and ask us about tailor-making a holiday there to fit round your voyage?
DID YOU KNOW: A 10 metre long colossal squid weighing 495 kg was captured in the Ross Sea in February 2007?
LET US KNOW: If you have a former connection with any of the polar regions we visit by ship. Perhaps you or a relative lived on one of the bases, or were a member of a past expedition? We can offer you the chance to share your experiences, diaries or photographs with others on your voyage. In the past we've even got the ship to make unscheduled visits to tie in with such an event.
LOCAL WEATHER: Sea conditions on this voyage can be rough – you may experience the roaring forties en route so its worth taking good sea sickness precautions – patches behind the ear work well. Remember that access to Scott and Shackleton's Huts depends on ice conditions which vary from year to year. Visits are not guaranteed though many of our clients have enjoyed successful voyages. 
Receive our E-News
Fill in your details to subscribe to our regular Dispatches E-newsletter
Our Brochure
View a PDF or order a copy of our Brochure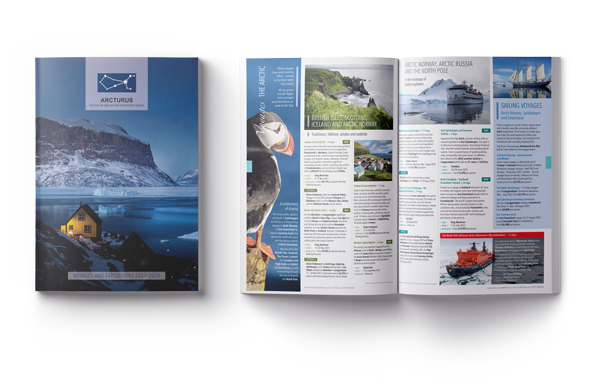 VIEW OR ORDER BROCHURE HERE