Ross Sea including Helicopters
Explore one of Antarctica's most iconic regions  – for the true explorer | 37-38 Days
A spectacular discovery voyage exploring the southern Antarctic Peninsula, rarely visited volcanic Peter I Island, the outer fringes of the pack ice in the Amundsen Sea, the Ross Sea, Shackleton and Scott's huts, McMurdo Station, the dry valleys and Macquarie Island.
The Ross Sea is a giant bay found south by south-east from New Zealand. It is home to at least 10 species of mammal, 6 dozen species of birds, nearly a hundred types of fish, and around 1000 examples of invertebrate species. The Ross Sea is one of the few expanses of salt water that has been left (relatively) free of human impact.
Travellers to the Ross Sea are greeted by a massive geographical wonder – the Ross Ice Shelf. Roughly the size of France, it is in fact part of a massive glacier that runs back onto the continent. The Shelf, referred to as the 'Ross Barrier' by explorers like Shackleton and Scott, runs 700 km long at its northern end and towers 15-50 metres above the water.
Be prepared for an unforgettable memory.
Ship:                Ortelius
When:             12 January – 18 February 2023, 14 February – 22 March 2023
Guide price:   £31,295 per person based on twin cabin (private facilities)
Activities:       On board helicopters enable you to reach otherwise almost inaccessible landing sites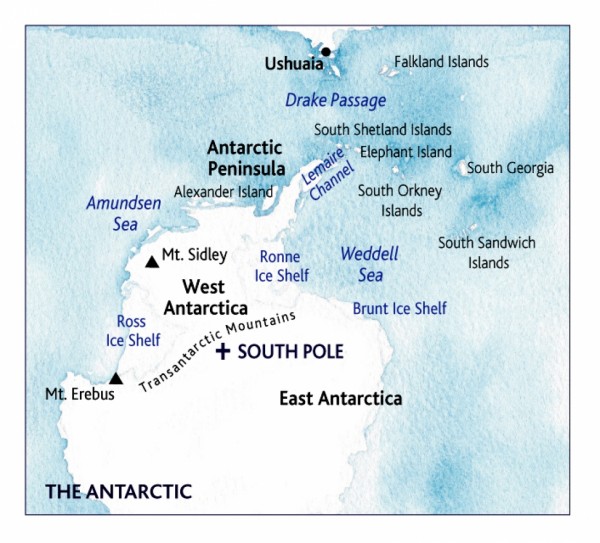 Fiona's travel tips
MUST READ: Endurance: Shackleton's Incredible Voyage by Alfred Lansing; A First-Rate tragedy: Robert Falcon Scott & the Race to the South Pole by Diana Preston and Mawson's Will by Lennard Bickel.
TOP TIP: If you are considering one of the Ross Sea voyages out of New Zealand, why not make the most of your visit and ask us about tailor-making a holiday there to fit round your voyage?
DID YOU KNOW: A 10 metre long colossal squid weighing 495 kg was captured in the Ross Sea in February 2007?
LET US KNOW: If you have a former connection with any of the polar regions we visit by ship. Perhaps you or a relative lived on one of the bases, or were a member of a past expedition? We can offer you the chance to share your experiences, diaries or photographs with others on your voyage. In the past we've even got the ship to make unscheduled visits to tie in with such an event.
LOCAL WEATHER: Sea conditions on this voyage can be rough – you may experience the roaring forties en route so its worth taking good sea sickness precautions – patches behind the ear work well. Remember that access to Scott and Shackleton's Huts depends on ice conditions which vary from year to year. Visits are not guaranteed though many of our clients have enjoyed successful voyages. 
Receive our E-News
Fill in your details to subscribe to our regular Dispatches E-newsletter
Our Brochure
View a PDF or order a copy of our Brochure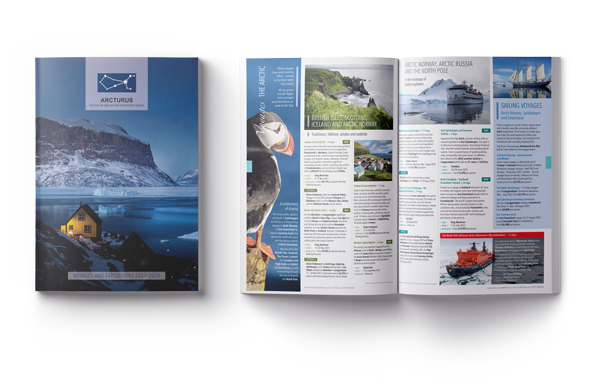 VIEW OR ORDER BROCHURE HERE