Russia's most northerly regions are its most intriguing and enticing. Whether you want to learn more about Arctic Russia's fascinating history or experience the thrill of dog sledging or bear watching in the extraordinary Russian Far East, we have a myriad of ideas to discuss with you.
Arctic Russia covers a vast sweep of land from the Norwegian and Finnish borders eastwards across northern Siberia to the Chukotka Peninsula and the Bering Sea. At one point only five kilometres separate the Chukchi Islands and the neighbouring islands off Alaska. Much of the landscape is tundra dotted with countless lakes and pools through which the vast north-flowing rivers wend their way to the Arctic Ocean. During the short intense summer these areas are the nesting sites for numerous birds, including the red-breasted goose, Siberian crane and Ross's gull. Wild flowers brighten the ground and musk oxen, bears, reindeer, lynx, wolverine, wolves and foxes roam. We visit the White Sea in June at the time of the 'white nights'. This is a period of continuous daylight when we use a small boat to navigate among the islands of the Solovetski Archipelago.
There is nowhere else in the world quite like Kamchatka in Russia's Far East. Closed to both Russians and foreigners until 1990, now that we can visit you will marvel at its towering snow-covered volcanoes of exquisite symmetry, lava fields, hot springs, geysers, lush valleys, tundra, fast flowing rivers and rugged coastline.

Itineraries relating to Russia

Trip Reports relating to Russia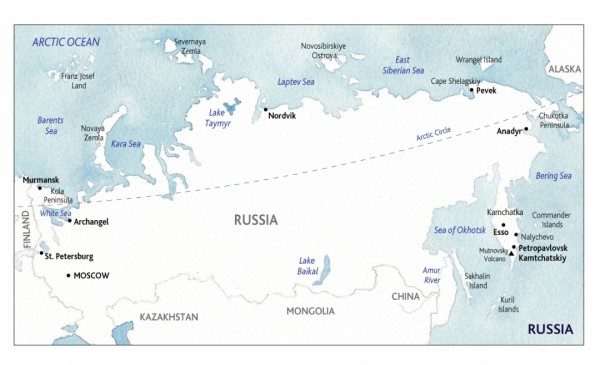 Fiona's travel tips
Read: Gulag Archipelago by Aleksandr Solzhenitsyn. 
Take with you: Dried fruit, nuts and chocolate to vary your diet.
Best time to go: June to September for summer adventures, January to March for winter activities.
Accommodation: Expect simple family-owned comfortable small hotels with delicious food.
Top fact: If you've sledged in Russia in winter you're in an elite club!

Temperature: we should warn that winter dog sledging expeditions are for the hardy as it can be extremely cold!

Did you know: The Solovetski Islands boast over 170 architectural and archaeological monuments, including 33 mysterious stone labyrinths dating back around 3,000 years. 
Don't miss: The exquisite art and architecture of Moscow and St. Petersburg – it makes a memorable beginning or end to your Russian Arctic exploration.
Receive our E-News
Fill in your details to subscribe to our regular Dispatches E-newsletter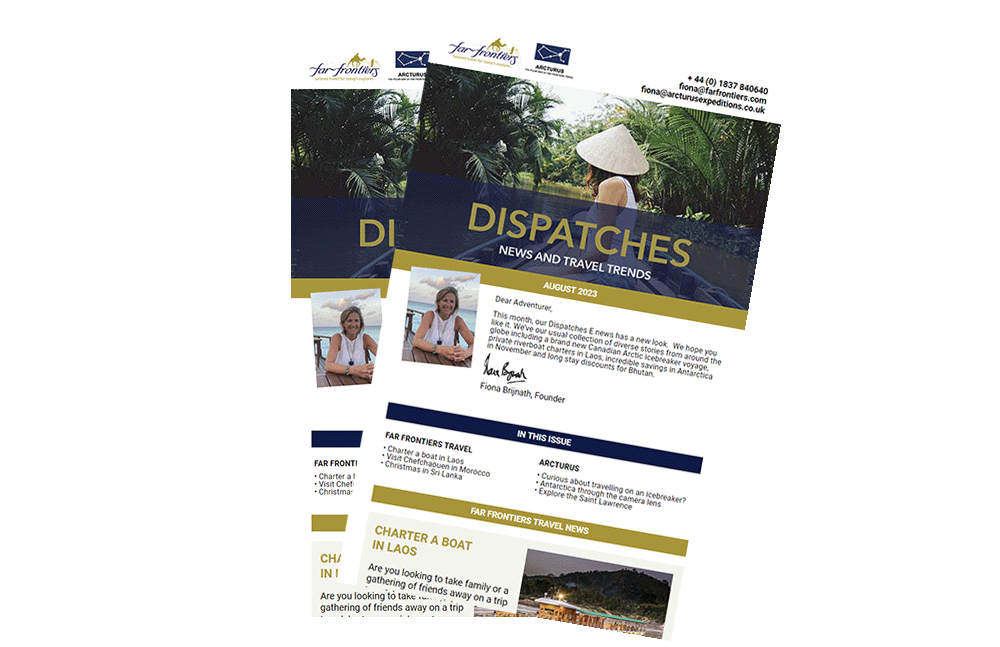 Our Brochure
View a PDF or order a copy of our Brochure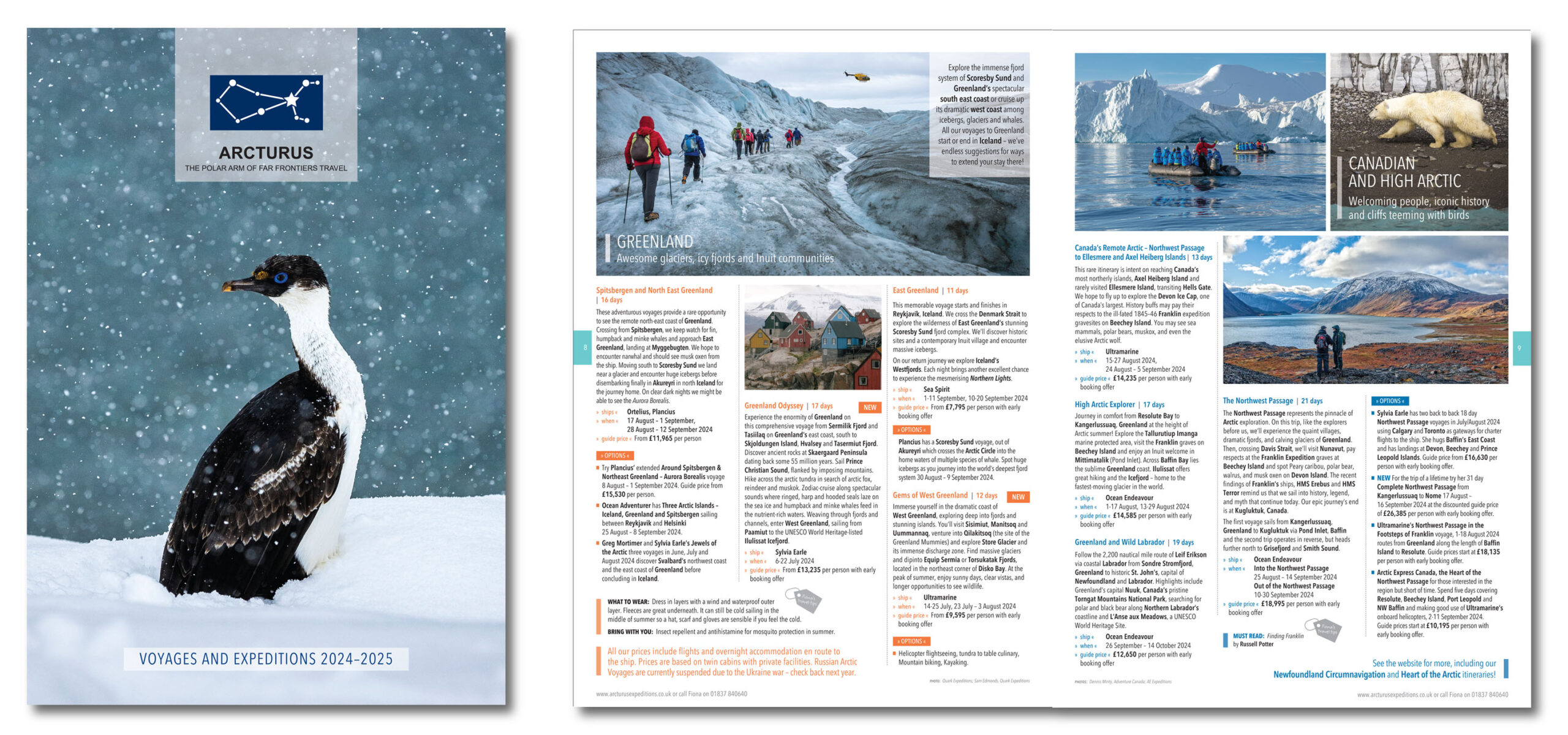 VIEW OR ORDER BROCHURE HERE