Our expeditions in Greenland are more than simply dog-sledging or skiing experiences – we travel to Liverpool Land and live with the Inuit, spending some time in their village, Ittoqqortoormiit (Scoresby Sund), where some of the inhabitants still make their living by hunting seals. We also go further north and to the remote west coast with its spectacular icebergs and fjords.
Northeast Greenland at latitude 75 degrees north is a remote and dramatic part of the High Arctic and is known as 'The Arctic Riviera' because of its fine settled weather. In this unspoilt wilderness the only sounds are those of the wind in the valleys, the streams and rivers, the birds, and even wolves. Conditions are near perfect for camping and we amble at a leisurely pace to enjoy the scenery and wildlife or make more vigorous ascents of mountains to get better views.
Greenland's wildlife includes over 100 species of flowering plants, including arctic poppies, many kinds of saxifrage and delicate alpine gentians and speedwells. Birds include knots, dunlins, sanderlings, barnacle and pink-footed geese, red-throated divers, snow buntings and long-tailed and arctic skuas. You should see musk oxen, which can sometimes be approached quite closely, arctic foxes, hares, Greenland lemmings, stoats and possibly wolves which are re-occupying the area from the North, having been hunted out in the last century.
"Icebergs floating in the world's largest fjord enhanced the beauty of the short Arctic summer. Our time on the boat was equally as fantastic as walking on colourful tundra. The Inuit guides were fascinating to travel with."

Itineraries relating to Greenland

Trip Reports relating to Greenland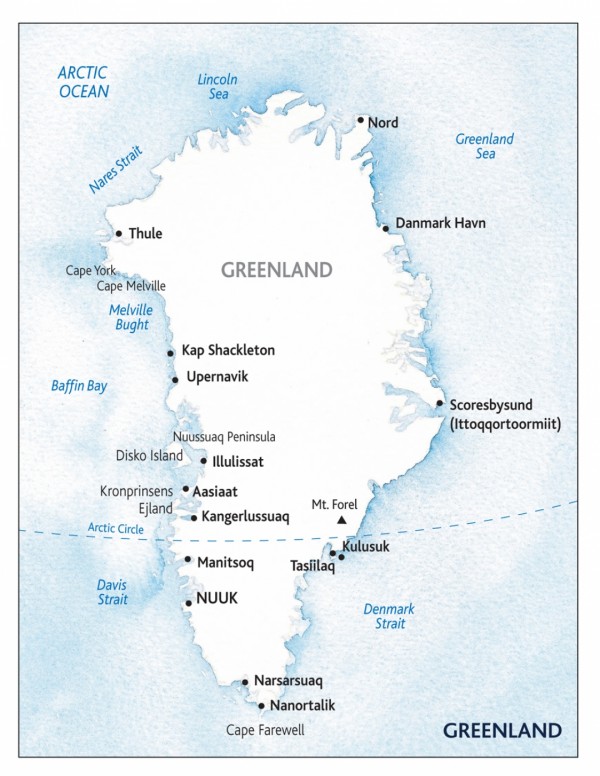 Fiona's travel tips
Read: Sirius Patrol by Peter Schmidt Michelson.
What to expect: Greenland weather is extremely changeable so be prepared for flight delays or last minute contingency plans.
Best time to go: Spring for Greenland sledging, summer for wonderful hiking.
Receive our E-News
Fill in your details to subscribe to our regular Dispatches E-newsletter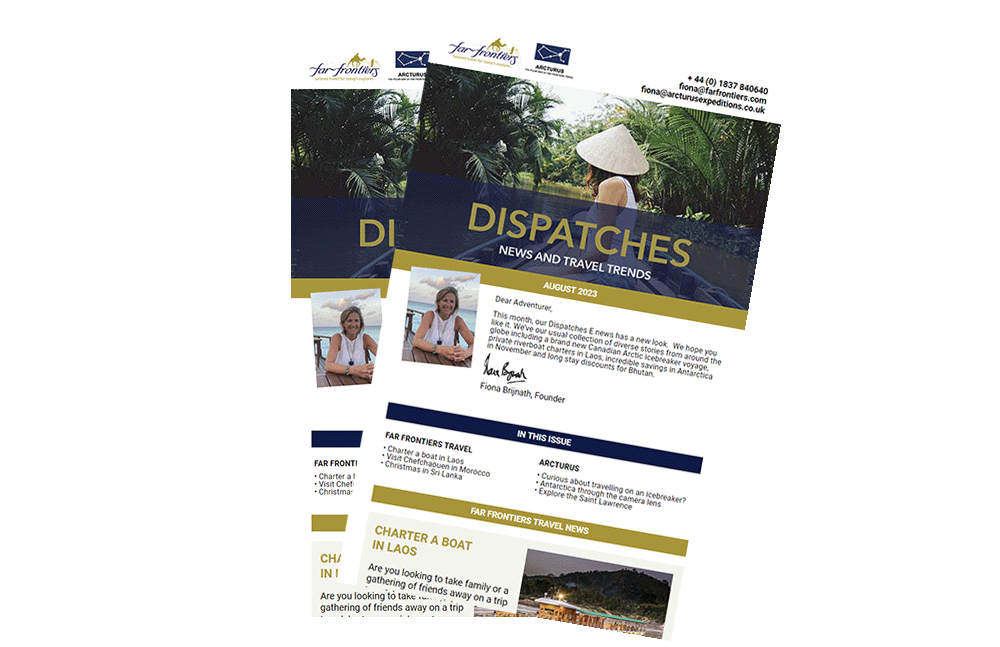 Our Brochure
View a PDF or order a copy of our Brochure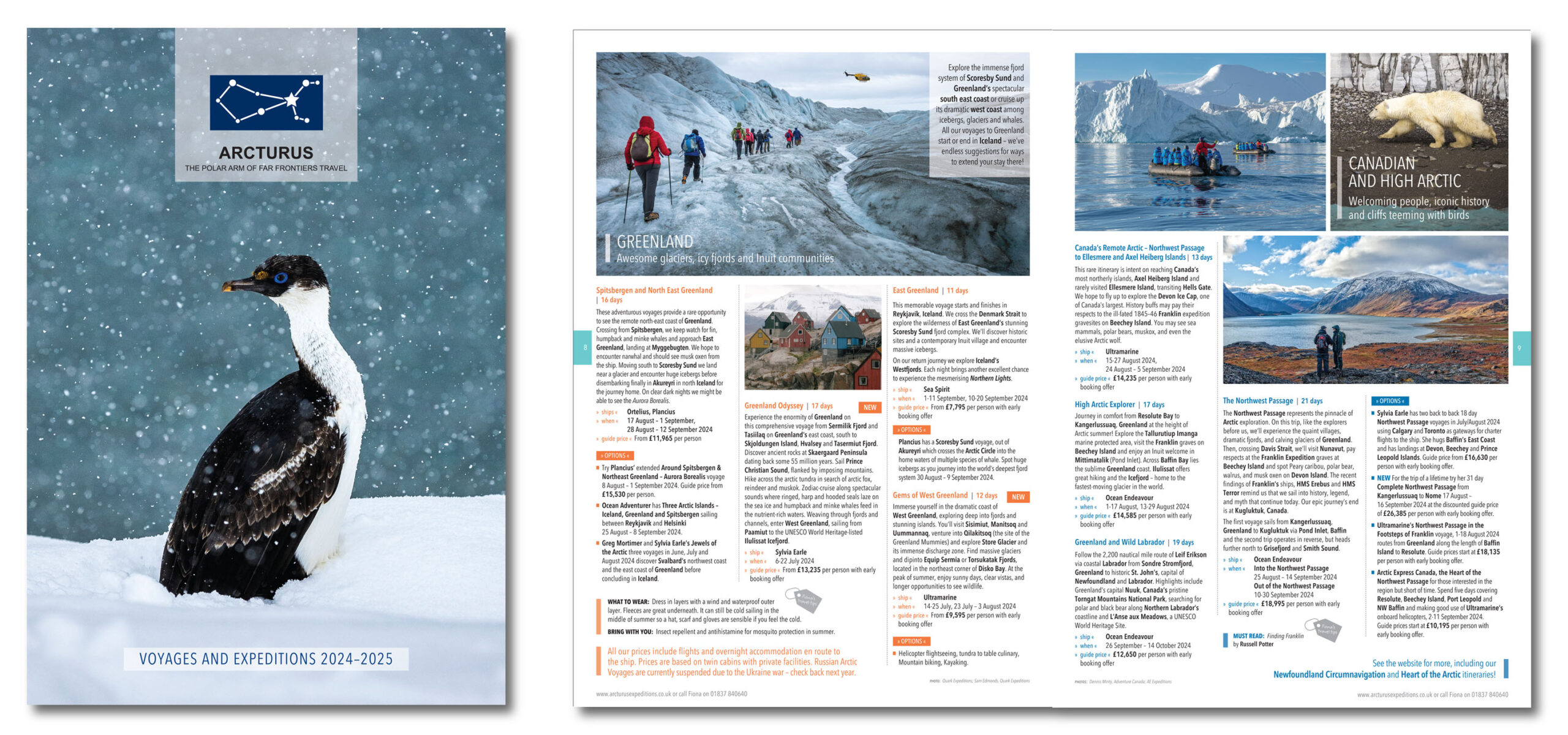 VIEW OR ORDER BROCHURE HERE