Early spring, as the days get longer, is a beautiful time of year in the Arctic – and travelling by dog-sledge is to experience its true spirit. The silence is only broken by the hiss of the sledge runners and the panting and padding of the dogs.
Our expeditions in the mountains and high plateaux around Dividalen in Northern Norway have been organised and led by our Norwegian friends for many years. Trees stand stark against the snow in the valleys and by day the low sun suffuses the snow covered landscape with pink, whilst when the night sky is clear, the Northern Lights (Aurora Borealis) create a vivid and dramatic display.
We can arrange short trips and extensions such as a visit by skidoo to the Sami (Lapp) people in their summer or winter camps. Traditionally a nomadic community, the Sami have farmed reindeer for centuries, following them along their grazing corridors from winter to summer pasture and back again. See them at work with their animals and enjoy a thrilling ride by reindeer sledge, as well as accepting their rich hospitality.
The coastal scenery of the Lofoten Islands is simply breathtaking. Turquoise waters, idyllic coves and glorious sandy beaches form a picturesque backdrop to the brightly painted cabins and craggy hillsides which are strewn with berries in autumn and thick with snow in winter. The coastline is dotted with seabirds, ducks, offshore seal colonies and the occasional minke whale.
We offer exciting cross-country skiing, camping and dog sledging expeditions in Spitsbergen, or, if you are looking for something truly unique, we can organise a private dog-sledging experience in Northern Norway or Spitsbergen exclusively for you and your family or a small group of friends. We can tailor-make expeditions for summer and winter, from three hours to a journey of up to three weeks.

Itineraries relating to Arctic Norway

Trip Reports relating to Arctic Norway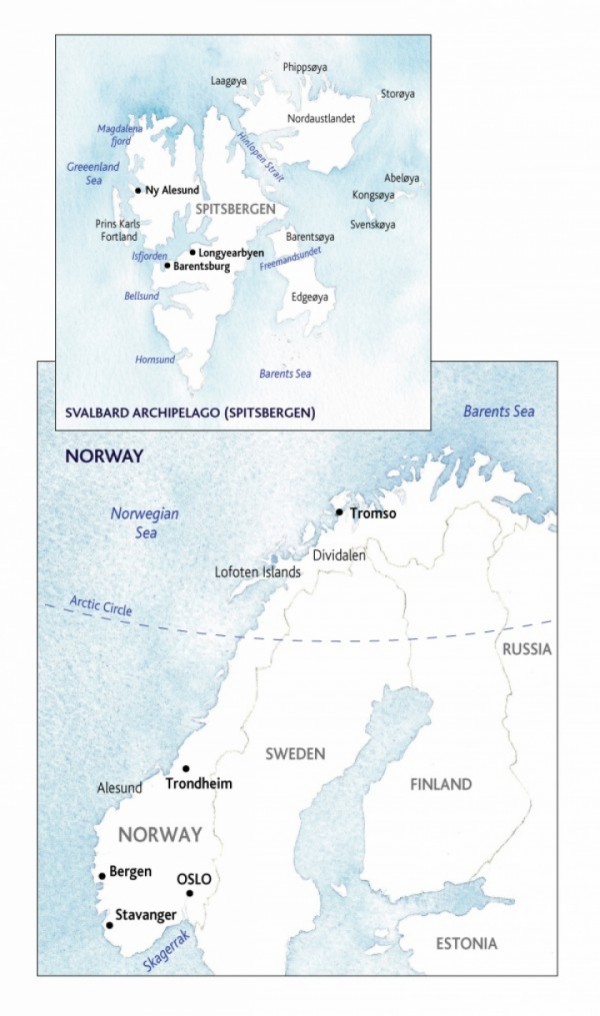 Fiona's travel tips
TOP TIP: We provide superbly warm sledging suits and thick felt-lined boots so you will never be cold.
GREAT DAY OUT: The polar museum in Tromsø – it has wonderful atmosphere. The Northern Lights Planetarium or 'Polaria' is also well worth a visit.
WHAT TO EXPECT: Stunning displays of the aurora borealis in the night-time sky in the depths of winter (if you're lucky)!
BEST MEMORY: Sledging through spindrift across a frozen river.
DON'T MISS: Summer Island – it's just one and a half hours' drive from the Lofoten Islands which are five hours' drive from Skjaerhaugen. Both offer cosy and comfortable cabin accommodation.
BEST TIME TO GO: January to early April has the best snow conditions for sledging. July and August for walking and camping.
STAY: A night at the Ice Hotel – the world's largest igloo!
Receive our E-News
Fill in your details to subscribe to our regular Dispatches E-newsletter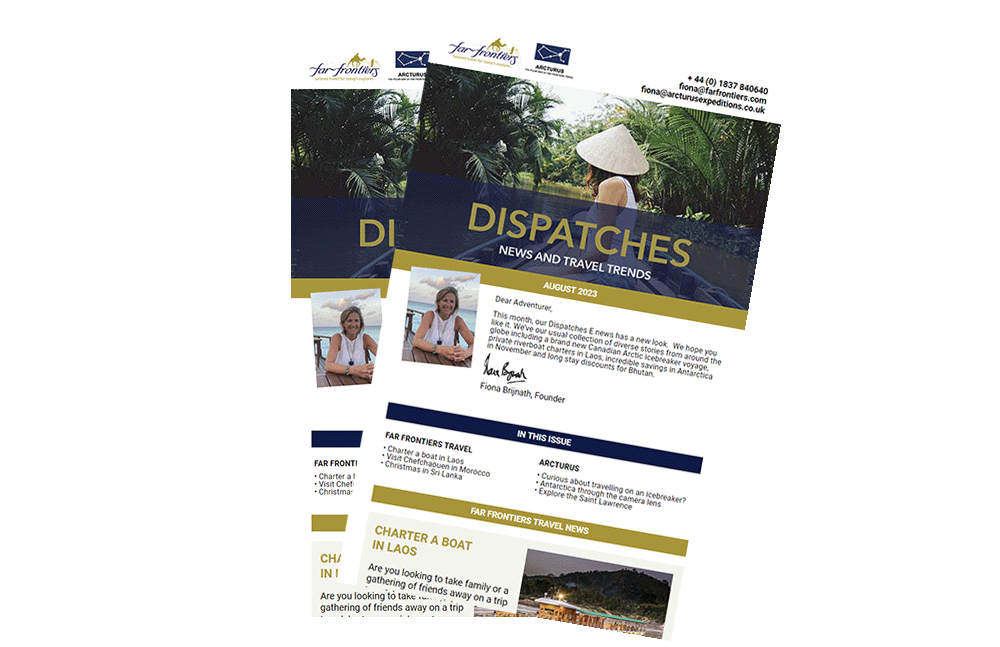 Our Brochure
View a PDF or order a copy of our Brochure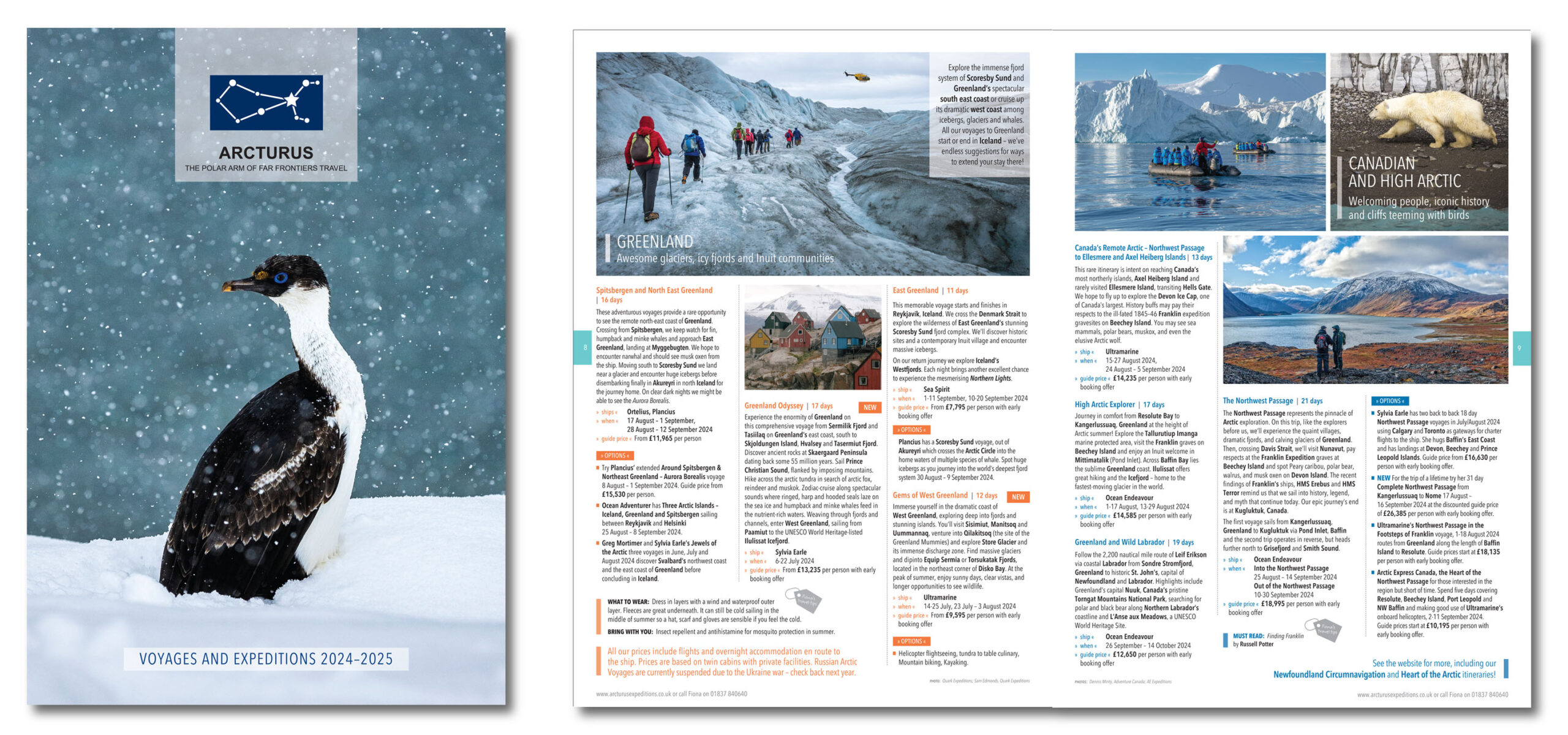 VIEW OR ORDER BROCHURE HERE