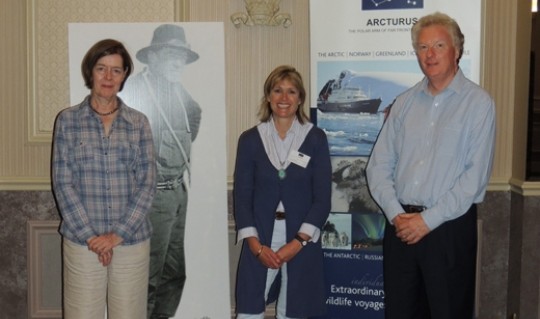 Arcturus is a member of various associations which bring together people to share knowledge and interest in the polar regions and honour the achievements of explorers such as Scott and Shackleton. Among them are the James Caird Society, the Devon and Cornwall Polar Society and the South Georgia Association. You can read more about them here and we would really encourage you to join – it's all fascinating stuff if you have a love of the Arctic or Antarctic.
Devon and Cornwall Polar Society
If you live in the West Country and are interested in polar history then do consider becoming a member of the Devon and Cornwall Polar Society.  They are a fantastic group of people with a great wealth of polar knowledge and expertise. Some of the society's members are descendants of the men who sailed with Scott and Shackleton and everyone is welcome to join.
In August 2014 Arcturus was proud to be among the sponsors of the society's Shackleton 100 event in Plymouth, held at the hotel where Shackleton stayed the night before Endurance left Millbay Docks bound for Buenos Aires.  It involved  three days of lectures, receptions and a celebration dinner, culminating with a replica tall ship sailing out of Millbay at noon on 8 August – 100 years to the day after Endurance.
On 6 June 2018 the Society ran a full day of commemoration of the 150th Anniversary of Captain Scott's birth. On offer were visits to Outlands, his birthplace in Plymouth, a church service at St Bartholomews Church built on the site of Outlands, an afternoon of lectures and a Gala Dinner with Falcon Scott, grandson of Captain Robert Falcon Scott, as guest speaker. Arcturus was delighted to be one of the sponsors of this very successful event.
The society is looking into the exciting possibility of running a polar trip for its members in the next year or two. Do get in touch with Fiona if you would like more details.
More information at www.devonandcornwallpolarsociety.org.uk 
The South Georgia Association
If you have a passion for wild places, and wish to help preserve the beauty and heritage of South Georgia for future generations you may well be interested in joining this group of dedicated people. The South Georgia Association brings together people who care for this remote mountainous island of exceptional natural beauty in the Southern Atlantic.  With its abundant wildlife and a fascinating heritage, it is uninhabited apart from two small research stations and a few government employees.  The association promotes conservation and supports responsible and environmentally sound visits to Georgia and the South Sandwich Islands.
Of its several hundred members from all walks of life, many have worked on the island as scientists, government employees or whalers whilst others have visited on climbing expeditions and from cruise ships.  However, some have never had the opportunity to visit, but share a passion for the island nonetheless.
More information at www.southgeorgiaassociation.org
The James Caird Society
Established in 1994, the James Caird Society aims to preserve the memory of Sir Ernest Shackleton by honouring his remarkable feats of discovery and outstanding leadership especially during the ill-fated but glorious Endurance Expedition. How Shackleton maintained his men's morale while stranded for months on the ice and when there seemed no hope of rescue, eventually bringing all of them home safe and sound, is now seen as an achievement unique in the history of exploration.
The James Caird is the 23 foot whaler in which Shackleton and five companions made the epic open boat voyage of 1,300km from Elephant Island, 500 miles (800km) south of Cape Horn, to South Georgia during the Antarctic winter of l9l6. She was brought back from the Antarctic to England in 1919. In 1922 she was presented to Dulwich College by John Quiller Rowett, OA, a school friend of Shackleton and sponsor of his last expedition aboard the Quest. Rowett, like the explorer, was an old boy of the College.  She is now preserved at the college as a memorial to an illustrious son.
More information at www.jamescairdsociety.com
Receive our E-News
Fill in your details to subscribe to our regular Dispatches E-newsletter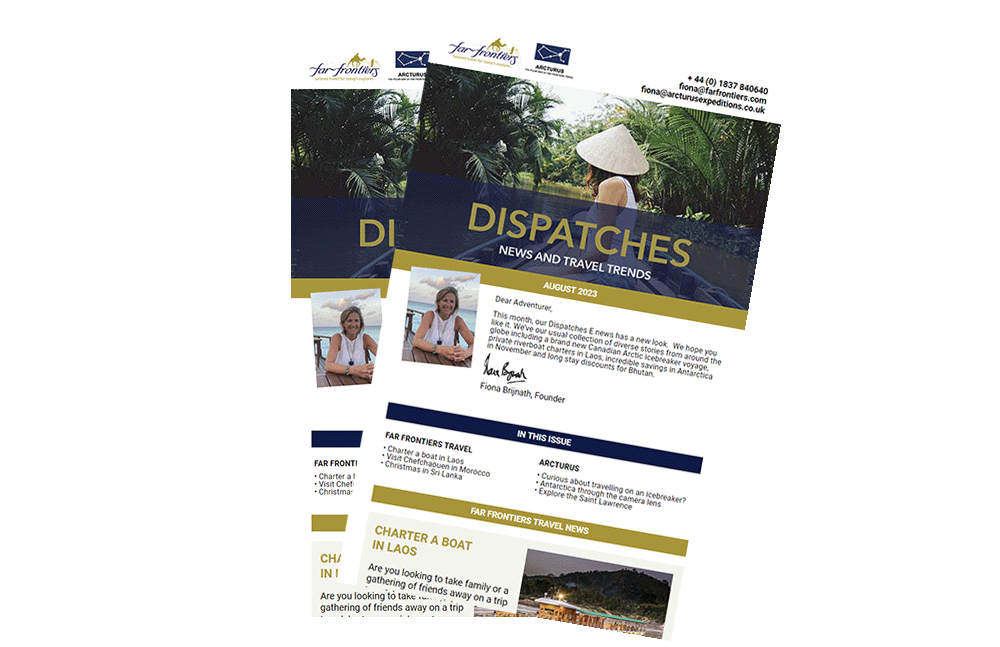 Our Brochure
View a PDF or order a copy of our Brochure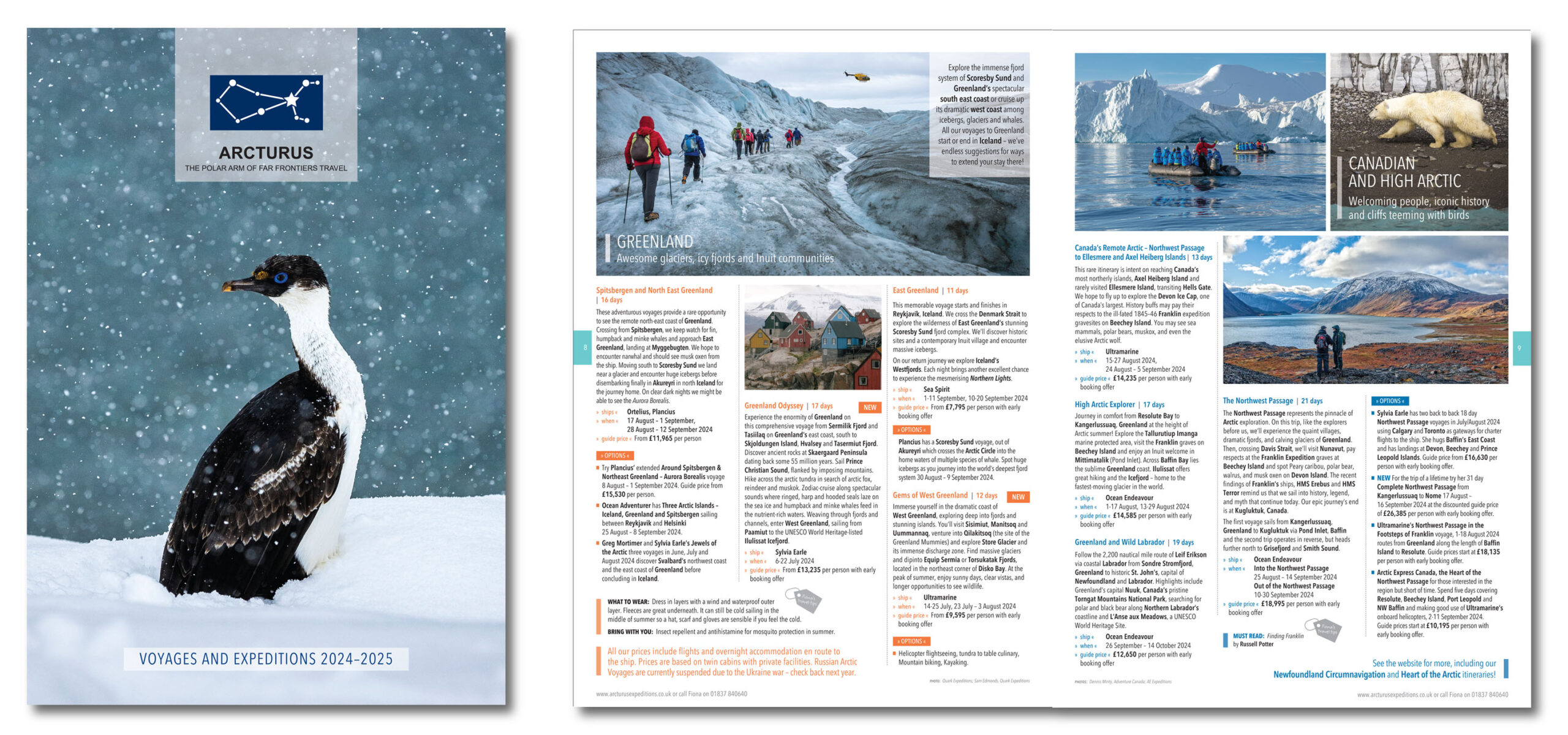 VIEW OR ORDER BROCHURE HERE