Scoresby Sund Aurora Borealis
In depth exploration of Greenland's East coast fjords| 11 Days
By early autumn the ice floes have usually dispersed giving access to the fjords of East Greenland, the world's largest and deepest fjord system. The days are still long but temperatures can drop below freezing and the stark ice contrasts with the rich colours of the tundra. We visit a modern settlement and witness traditional Greenlandic culture.  You can hope to see huge icebergs, birds moving south on migration, musk oxen, seals and on clear nights the Aurora Borealis.
Ship:                    Ortelius 
When:                 30 August – 9 September 2023
Guide price:      £6,170 per person based on twin cabin (private facilities)
Options:  Free adventure options are included, such as kayaking, hiking and photography workshops
Options:  Ocean Adventurer has Three Arctic Islands – Spitsbergen, Greenland and Iceland sailing from Longyearbyen to Reykjavik 26 August – 9 September 2022
Options:  Ultramarine has Greenland Adventure: Explore by Sea, Land and Air – two 10-day voyages: 15 – 24 July and 22 – 31 July 2022 visiting Southeast Greenland's spectacular fjords, and taking advantage of Ultramarine's twin-engine helicopters to take you to areas others can't reach. Ask for details.

Trip Reports for Greenland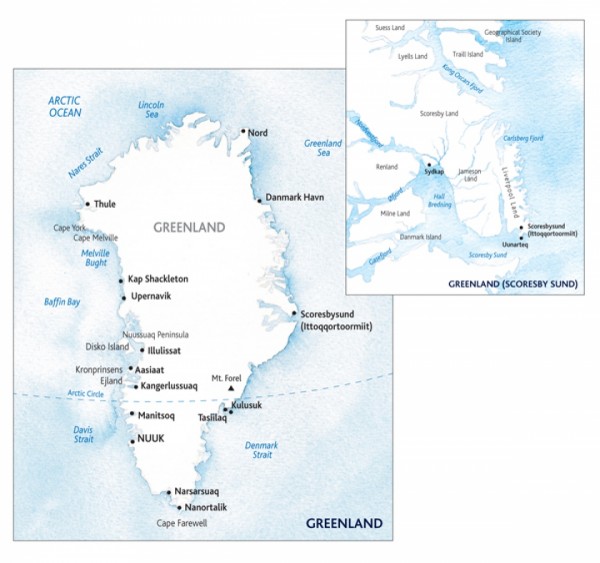 Fiona's travel tips
WHAT TO WEAR: Dress in layers with a wind and waterproof outer layer. Fleeces are great underneath. It can still be cold sailing in the middle of summer so a hat, scarf and gloves are sensible if you feel the cold.
BRING WITH YOU: Insect repellent and antihistamine as mosquitoes are around in summer.
Receive our E-News
Fill in your details to subscribe to our regular Dispatches E-newsletter
Our Brochure
View a PDF or order a copy of our Brochure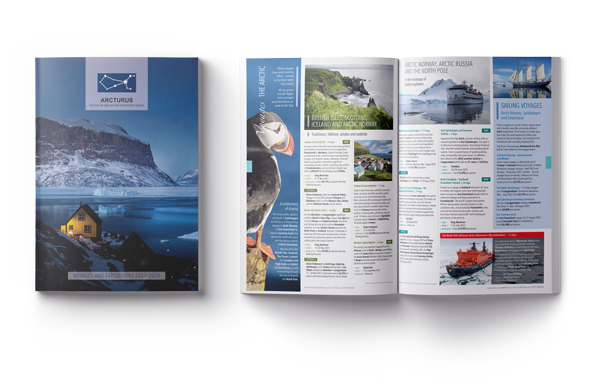 VIEW OR ORDER BROCHURE HERE