Arctic Norway Itineraries
DETAILED ITINERARIES AND MAPS AVAILABLE
Explore our itineraries below then contact our office for a detailed trip dossier
Aberdeen, Scotland to Spitsbergen via Jan Mayen – 10 days
Arctic Saga – Exploring Spitsbergen via the Faroes and Jan Mayen – 14 days
North/Around Spitsbergen – 9/11 days
Svalbard Odyssey – 12 days
Jewels of the Arctic – 15 days
Spitsbergen, Greenland and Iceland – 14 days
Spitsbergen and North East Greenland – 16 days
Three Arctic Islands – Triple the Adventure – 16 days
Arctic Complete – 24 days
Franz Josef Land Archipelago – 14 days
High Arctic Odyssey – Remote Russian Archipelagos,
Severnaya Zemlya – 22 days
Sail North Norway – Aurora Borealis and Whales – 9 days
Sail North Spitsbergen – 9/12 days
Sail Spitsbergen Northeast Greenland – 21 days

Trip Reports relating to Arctic Norway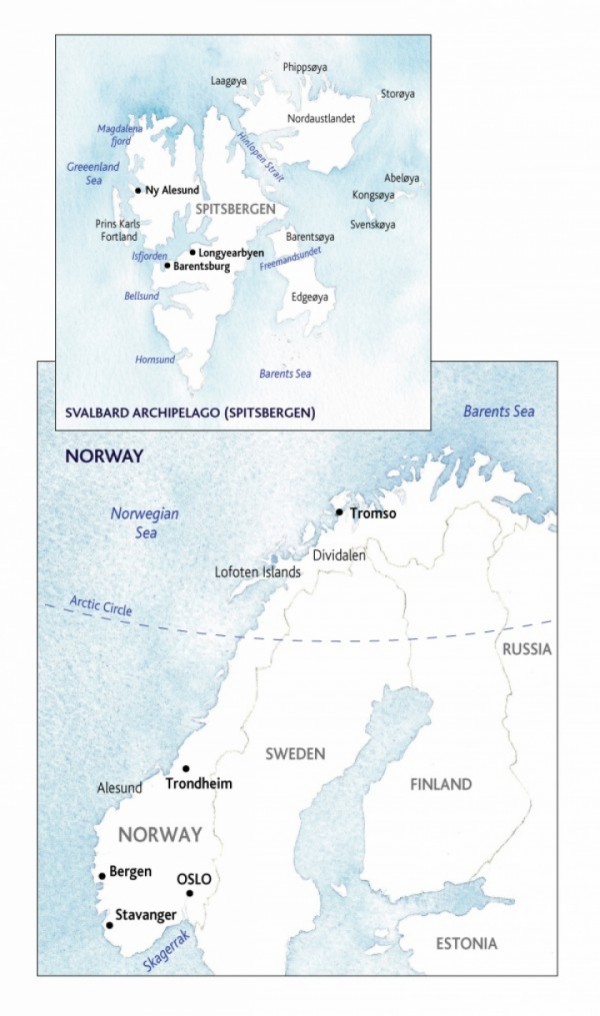 Fiona's travel tips
DID YOU KNOW: Svalbard has more than 20 per cent of the world's population of polar bears?
WEATHER: Strong winds can occur in late autumn and winter, but are rare from late March to mid-October. Snow and sleet are not uncommon in winter.
TOP TIP: Book a Scotland to Spitsbergen voyage and then the consecutive North Spitsbergen one. It's fun to leave the UK by ship and you will get a discount off the second voyage.
Receive our E-News
Fill in your details to subscribe to our regular Dispatches E-newsletter
Our Brochure
View a PDF or order a copy of our Brochure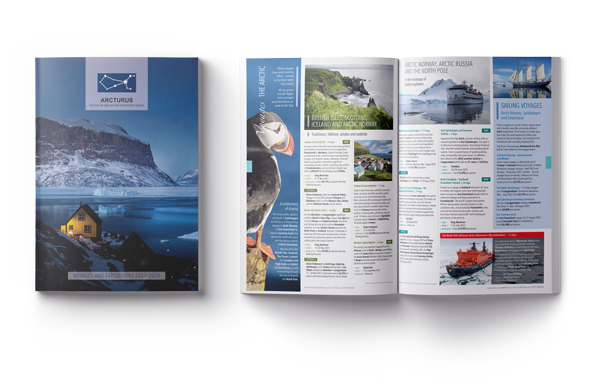 VIEW OR ORDER BROCHURE HERE