Welcome to the Arcturus website. If you continue to browse this site, you are agreeing with the following terms and conditions of use, which together with our privacy policy, govern our relationship with you with regard to this website.
The terms Arcturus, 'us' or 'we' refer to the owner of the website whose registered office is Oakley House, Tetbury Road, Cirencester, Gloucestershire GL7 1US, UK. The term 'you' refers to the user or viewer of the site.
The information on this website is provided solely for the purpose of providing general information about the expeditions, trips and voyages offered by Arcturus and is subject to change without notice.  Whilst we take all reasonable steps to ensure the accuracy of the contents of this website at the time of its inclusion, Arcturus cannot accept liabilities for any inaccuracies or omissions. Your use of the information, including any hyperlinks to other websites, is at your own risk, for which we shall not be liable.
No warranty or representation is made or given that the operation of the website will be uninterrupted or that this website, or the server that makes it available, are free of viruses or other harmful or destructive components.
The website contains material which is owned by or licensed to us. This includes but is not limited to the design, appearance and graphics. Reproduction is prohibited other than in accordance with the copyright notice which forms part of these terms and conditions.
All trademarks reproduced in this website which are not the property of or licenced to the operator are acknowledged on the site.
Unauthorised use of this website may give rise to a claim for damages and/or be a criminal offence. Your use of the site and any dispute arising from it is subject to the laws of England, Northern Ireland, Scotland and Wales.
We thank those who have supplied photographs for this website and hereby acknowledge their copyright. They include:
123RF Stock Photo; Adventure Canada; Antarctic Shipping; Antarctica XXI; Aurora Expeditions; Basecamp Explorer; Christine Birchall; Duncan Currie; Heritage Expeditions; iStockphoto; Sandy Lawson; Malcolm Mundy; Oceanwide Expeditions; One Ocean Expeditions; Orion Expedition Cruises; Polar Latitudes; Polar Star Expeditions; Quark Expeditions; Travel Russia; Waterproof Expeditions.
Watercolour maps: Claire Baker
Receive our E-News
Fill in your details to subscribe to our regular Dispatches E-newsletter
Our Brochure
View a PDF or order a copy of our Brochure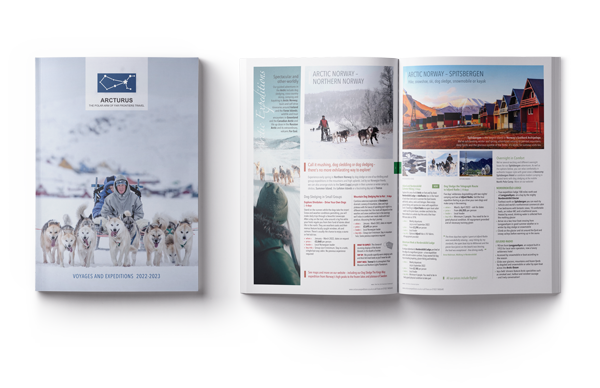 VIEW OR ORDER BROCHURE HERE