Narwhal and Polar Bear Safari
Camp on the floe edge for fantastic Narwhal and Polar Bear encounters | 11 days
Experience the classic spring floe edge and view polar bears, narwhal and icebergs under the midnight sun. Here at the northern reaches of Baffin Island, the sea ice meets the open water, and marine mammals and other wildlife congregate.
Fly in over Sirmilik National Park and its stunning landscape of towering granite cliffs, glaciers and icebergs. Stay at our Tented Safari Camp on an Arctic beach with views of Bylot Island and access to the national park and the world-renowned floe edge of Lancaster Sound. Guided by Inuit, your small group will journey to spot narwhal, seabirds, polar bears and seal. You may also see beluga and bowhead whales.
This is possibly the best place in the Arctic for narwhal watching with added polar bear viewing.
When:        Four departures May/June 2023
Price:          From £15,225 per person
Leader:       Local guide
Key info:    Group size 8-16. Accommodation at tented safari camp (large walk in tents) on land. The Tented Safari Camp continues to surprise and delight guests with its roomy and warm interior. Large and spacious, the specially-designed tents for cold weather are tall enough to stand with ample space for all your cameras and luggage.
Features of the camp:
2 m (6' 9") tall with an interior of 14 m2 (150 ft2).
All sleep tents contain two twin beds with mattresses, duvets, comforters, and full-size pillows.
Each tent will also have it's own small pop-up tent with a camp toilet for personal use.
Central dining/lounge area to dine and relax in with other guests.
Shared washrooms with other guests.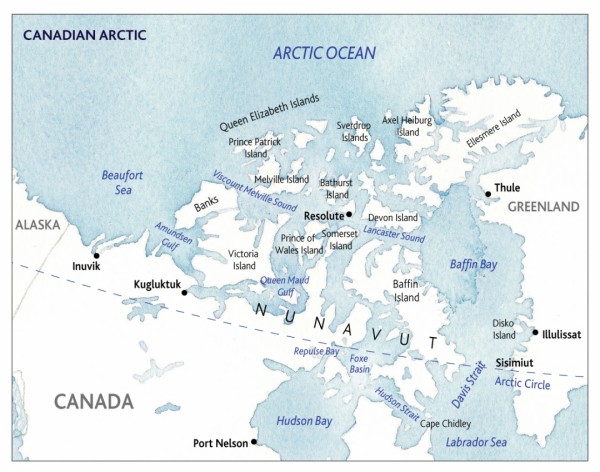 Fiona's travel tips
BEST TIME TO GO: There's plenty to see and do any time between May and November.
READ: Dead Reckoning: The untold story of the Northwest Passage by Ken McGooganh; Russell A Potter's Finding Franklin: The Untold Story; Erebus by Michael Palin; Frozen in Time: The Fate of the Franklin Expedition  by John Geiger and Owen Beattie.  
YOU WON'T FORGET: These are very special small group encounters with the incredible wildlife and nature of  the Canadian Arctic. Your hosts will play a big part in the success of your trip but the locations and their indigenous inhabitants will speak for themselves.
Receive our E-News
Fill in your details to subscribe to our regular Dispatches E-newsletter
Our Brochure
View a PDF or order a copy of our Brochure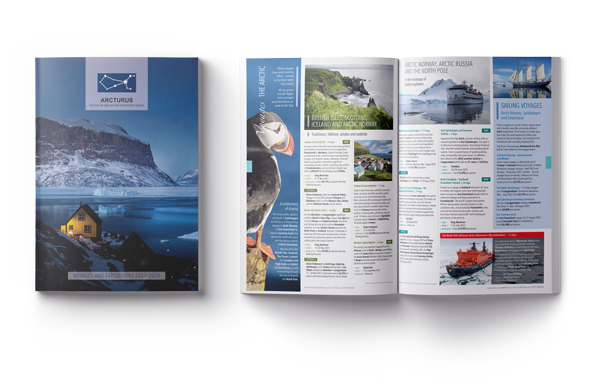 VIEW OR ORDER BROCHURE HERE