Arctic Watch Lodge Discovery Experience
Adventure and Wildlife at 74°N | 11 days
Here at the most northerly fly-in lodge on earth enjoy gourmet meals and adventures of a lifetime in the company of world-class polar guides and wildlife photographers.
The Weber family who own the lodge really know the Arctic, having led some of the first polar expeditions to reach the North Pole and set speed records at both poles. They have skied, kayaked, hiked and explored right across Canada's far north. Join them for fully guided excursions ranging from wildlife photography and hiking to fat biking the frozen Arctic Ocean, exploring by all-terrain vehicle, sea kayaking alongside beluga whales and more besides.
You'll spend a week at this unique Canadian Arctic wilderness lodge and world-class beluga whale observation site situated 500 miles north of the Arctic Circle. Observe musk ox, polar bears and other wildlife in their natural habitat with comfortable accommodation and superb food, all just a short flight from Yellowknife, Northwest Territories, to Somerset Island in Nunavut.
When:       Numerous trips trips June/August 2023 and 2024 – ask for details
Price:        From £12,325 per person
Leader:     Local guide
Key info: Add on an optional overflight of the Northwest Passage with a landing on Beechey Island. Get a bird's eye view of narwhal and bowhead whales en route. Activities include all terrain vehicle exploration, fishing, hiking, kayaking and rafting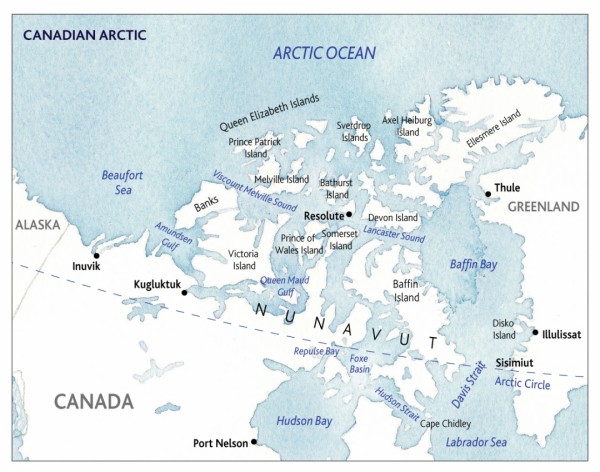 Fiona's travel tips
BEST TIME TO GO: There's plenty to see and do any time between May and November.
READ: Dead Reckoning: The untold story of the Northwest Passage by Ken McGooganh; Russell A Potter's Finding Franklin: The Untold Story; Erebus by Michael Palin; Frozen in Time: The Fate of the Franklin Expedition  by John Geiger and Owen Beattie.  
YOU WON'T FORGET: These are very special small group encounters with the incredible wildlife and nature of  the Canadian Arctic. Your hosts will play a big part in the success of your trip but the locations and their indigenous inhabitants will speak for themselves.
Receive our E-News
Fill in your details to subscribe to our regular Dispatches E-newsletter
Our Brochure
View a PDF or order a copy of our Brochure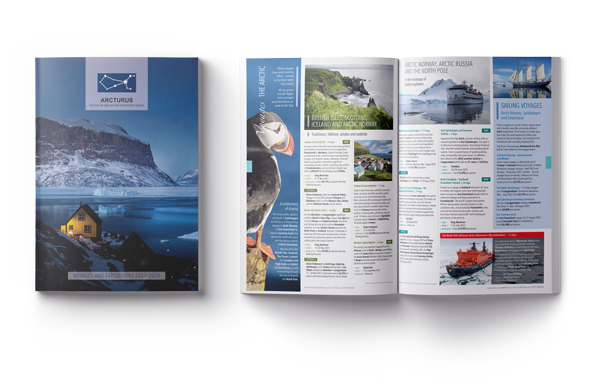 VIEW OR ORDER BROCHURE HERE