Incredible flora and fauna – the Arctic's finest | 12 days
Revel in the diversity of Svalbard's coastline against a backdrop of spectacular glacier covered peaks. We'll discover deep fjords in the west, fossil-rich desert plains in the east and seals and whales in the Arctic pack ice. There's an excellent chance of seeing reindeer and polar bears, with wildflower walks across sweeping tundra, trapper camps and historic sites. Visit abandoned whaling settlements, search for walrus and arctic fox and observe millions of migratory birds, including little auks, guillemots and puffin.
Ship:                  Greg Mortimer
When:               29 June – 10 July, 9 – 20 July 2022
                             29 May – 9 June, 8 – 19 June 2023, 23 July – 3 August 2023
Guide price:    From £7,995 per person based on twin cabin (private facilities) with early booking offer
Options:           Ocean Adventurer offers a two week Spitsbergen in Depth voyage  7 – 20 July 2022. Ask for prices and availability

Trip Reports relating to Arctic Norway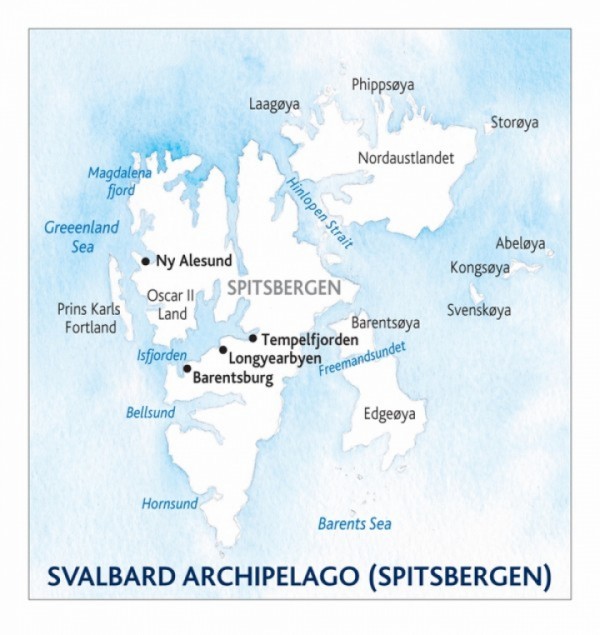 Fiona's travel tips
DID YOU KNOW: Svalbard has more than 20 per cent of the world's population of polar bears?
WEATHER: Strong winds can occur in late autumn and winter, but are rare from late March to mid-October. Snow and sleet are not uncommon in winter.
TOP TIP: Book a Scotland to Spitsbergen voyage and then the consecutive North Spitsbergen one. It's fun to leave the UK by ship and you will get a discount off the second voyage.
Receive our E-News
Fill in your details to subscribe to our regular Dispatches E-newsletter
Our Brochure
View a PDF or order a copy of our Brochure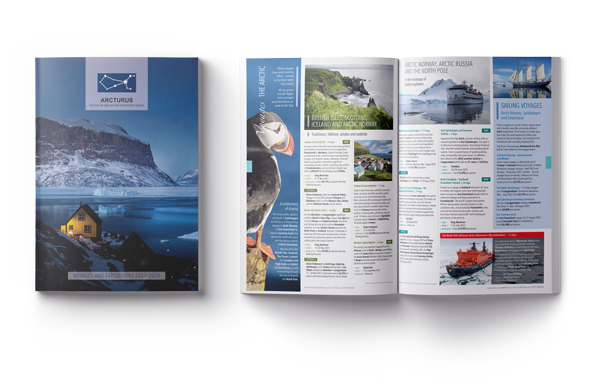 VIEW OR ORDER BROCHURE HERE